Woodside early due to forecasted winds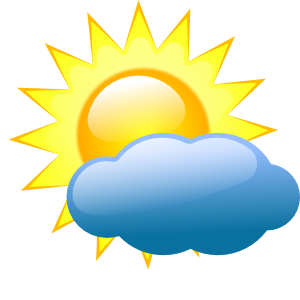 Agassiz BC

Mainly sunny. Increasing cloudiness this afternoon. Becoming windy this afternoon. High 18. UV index 5 or moderate.
240° @ 15
-3.1°C (unstable)
900 metres
Coaches Corner - we are flying Woodside after 9 am.





Used Gear List: Updated April 4, 2015

Ozone Element II L EN-A in Burgundy/Yellow - $1400 with 40 hours
Nova Mentor 2 XL EN-B - $1400 with 60 hours
Gin Atlas S new demo stock - EN-B - $3300 with 2 hours, no taxes.
Gin Carerra M used stock - EN-B - $2750 with 60 hours, no taxes. Will Gadd says "The Carerra is the BEST paraglider I have ever flown!
Ozone Rush 3 M EN-B in red/yellow from 2013 - $2000 CDN less than 100 hours

Ozone Delta 1 M in Red from 2011 - $1400 CDN 60 hours.
Ozone Delta 2 S in orange/blue - $2700 CDN 80 hours
Gin Tribe M in grey/blue (90-110 kgs) - $1500 CDN with 30 hours (good for paramotoring too)

Current Demo Gear: Ozone Buzz Z4 Small/Medium/Large, Gin Atlas (S), Gin Tribe (ML), Ozone Delta 2 (ML & S), SupAir XA13 Pod Harness L.





FlyBC is an authorized distributor for Ozone , Gin , SupAir, Flytec, Nova, ParaJet Paramotors, Blackhawk Paramotors, APCO, Wills Wing.



4/20/15
Woodside all week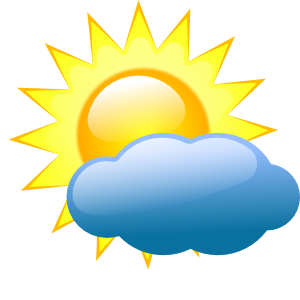 Agassiz BC

Mainly sunny. High 23. UV index 5 or moderate.
240° @ 8
-3.1°C (unstable)
1200 metres
Woodside Report - we started flying Woodside after noon, when Paul & Ali arrived.

New student Barry (Baz) from Ireland arrived this morning and started working on the training hill with DL while we went to launch.

Ali & Paul flew off and Jason followed them as I got my tandem ready for Tommy (new recruit).

Ali made it to the Ranch after getting her on course several times, the thermals kept knocking her off course enroute to the Ranch and once she established that she was indeed the pilot, she made a nice approach and soft landing.

Paul & Jason were thermalling around but got too low and ended up in Riverside.

Tommy & I launched and thermalled over launch with Gary P for 20 minutes and then followed Gary out to the Ranch where it was liftier over the Duncan fields than on the mountain (inversion).

Ali drove us back to Riverside and to the top, so I could retrieve and Paul & Jason relaunched and Paul made the Ranch but Jason headed out too low and Burt made $20.

We drove down and by this time Richard had arrived and we took another load including Baz who was ready for a tandem with me to get oriented prior to his first flight (we feel all students should do a tandem flight before a solo flight, some do many tandems to get confident).

Baz & I took off and started soaring above launch nicely. Thermals were punchy and the inversion was around launch height.

After showing that we could stay up I handed the controls to Baz and he flew us out to the Ranch and the FlyBC Approach Pattern. It was getting windy so we could discuss Airspeed vs Ground Speed on the way out.

Baz did a great job doing the Figure-8's and I took over at tree top height and we had a perfect touchdown in the circle despite thermals popping off.

We reloaded the Nissan Atlas and took Richard, Baz and Jim N up for an evening flight. Jim N took off after Richard and made a few bad decisions getting low near the South Knoll (turning in sink), while Richard blissfully thermalled his way above launch and was last seen soaring way out high over the Ranch landing at sunset.

Baz got his first solo after many kiting attempts on launch. He lad been practising on the training hill in light winds and running like mad, but on top we were trying to have more finesse and we finally achieved a nice stable wing and he walked off launch and was soaring too!

A perfect approach and after 25 minutes, he landed softly almost in the circle!

Meanwhile over at Bridal, the local pros were trying to top-land to retrieve a truck and it was very lifty! Reports were coming in that some were above the Peak of Mt. Cheam (2000 metres). Also reports of rough air and some unintentional acro.

They were above the inversion there, a better choice for experts while Woodside serviced the students.


4/17-19/15

Canim Lake for the weekend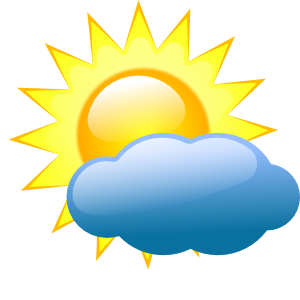 Agassiz BC

100 Mile House: Sun and clouds mixed. High near 15C. Winds W at 15 to 30 km/h.
240° @ 10
-3.0°C (unstable)
1900 metres
Canim Lake Report April 17-19 - we arrived on Friday afternoon to gusty SW winds so everyone kited and got oriented for camping and food.

Saturday morning was perfect and we headed up at 10 am with Jon, Jason, Steve C, Dimas, Bill G, Colleen and our two grandkids Remy & Brandon.

I was brushing out the trail as there was lots of blow down over the winter with my chainsaw, and it went smooth. The trail is new easily hike-able with little to trip on.

When I arrived at launch the boys were ready to fly and Bruce took off first checking the air for the newbies.

Colleen was getting ready with some help from Brandon.

Colleen had a sweet launch and was off and soaring as Steve launched behind her.

Everyone else flew and Bill G was last off on this round and he launched and started poking his nose into the gulleys and found a good climb.

He "specked out" and was was soon at 2600 metres!

That is about 1600 metres over launch.

Remy, Brandon and I hiked down to the trucks and I drove down to get the students.

We repeated this 2 more times and some keeners (Jon & Jason) even hiked up an extra time to get 4 flights in Saturday. Jason was flying his 14 metre speed wing and having a ball!

We shut down flying at 7 pm.

The next morning we started at 830 am, and we had perfect inflow SW cycles!

Off went Jon, Steve, Dimas and brand new student Benn from Oz who spent the day kiting the Element II L launched last. He has many hours piloting a Hangglider so this is a new thing for him but he had a solid launch and was able to soar a few passes before landing at the bottom field under my guidance as Colleen's radio died.

I got tandem ready to take Remy for a flight and he still weighs very little and I have the SupAir SOAR 41, but we had nice cycles and we made a few passes and were heading out to the LZ when the thermals starting popping off at 11 am!

We were soon over launch and I contemplated top-landing for fun but stayed over launch until Remy had enough soaring fun.

We had a sweet landing right by the cars and packed up to drive back to the Coast as Bill took the students up one more time.

A very successful reconn trip with pilots of all skill levels and everyone go to soar and thermal.

A new site is borne for the Cariboo Pilots.

We had nice cabins at KayanaraResort . Dimas brought his RV and was charged $31 for full services.

There is camping too but you better have cold weather gear as it is still cold here. There are cheaper motels in 100 Mile House 15 minutes away.

On the way back to the Ranch, three hours door to door in the big van, we encountered many ambulances around Woodside and when we stopped to talk to one they had been called out because someone saw a Paraglider in the trees, maybe an Ozone Buzz Z4 flown by an occassional HG pilot who remains un-named. Maybe because he scratched too low and ended up in Riverside. I am sure someone knows who this pilot was?? Most other pilots were flying Bridal.


4/16/15

Woodside will be flyable today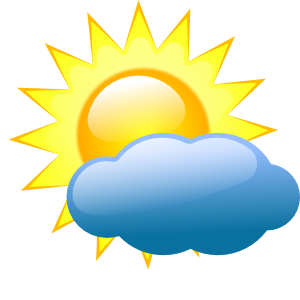 Agassiz BC

Clearing. High 18. UV index 6 or high.
240° @ 10
-3.0°C (unstable)
900 metres
Woodside Report - Mother Woodside did provide some dry fun after 3 pm. We had outflow winds and not much lift til then.

I had Jason, Steve, Shira & Richard S here today and Bruce McG was the assisting Instructor. Bruce was the wind tech for both flights today checking the air for the fledglings.

Steve amazed us as he thermalled around for 40 minutes on his third solo on the Gin atlas S, and had nice landings too.

Shira got her first two solos today too, with perfect launches & landings. Richard S had two nice flights and out-thermalled an un-named senior pilot who ended up in Riverside, before heading to the Ranch. Nice work!

Jason is here getting his P-2 after 150 speed flying flights and he is also thermalling well!





FlyBC Weekend Plan for Canim Lake April 17-19 - we will organize a mini-Fly-In next weekend, there are nice cabins for rent at KayanaraResort . There is camping too but you better have cold weather gear as it is still cold here. There are cheaper motels in 100 Mile Hosue too.


4/15/15

Woodside will be flyable today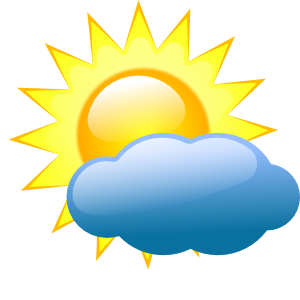 Agassiz BC

Mix of sun & cloud. High 11C. Winds SW at 10 to 15 km/h.
240° @ 12
-3.0°C (unstable)
1200 metres
Woodside Report - Bruce McG is here doing his Instructor Renewal and helping with the students and did a great job with new student Steve from Revy.

Jason is also coming along well with his training on Day Three and he logged three nice flights today.

We arrived to see Denis top-land and say it was getting strong.

I took Jason up for his second flight today and after Martin N took off with a 50% asymmetric I figured it was too weird for Jason, as the winds picked up near Harrison Bay.

I took Jason's Gin Atlas Small for a spin and followed Martin & Kevin over to Harvest Market.

It took only minutes to climb to 1000 metres over the South Knoll and I had to crank it tight to stay in the one bullety thermal over there. Kevin's "GPS thingy" said the winds were 26 kph SW.

I took my classic river route looking for sandbar thermals marked by the nice CUs but got nothing and arrived low at Cemetary Hill where Martin & Kevin were "duking it out". I was able to climb in places and then back down low and back up but never got to their altitude. It was a bit trashy in spots and even though it was strong SW winds, it seemed that the north end of the ridge worked better.

Rob W drove my Nissan down and I knew they were close so I flew out to the alternate Harvest field and had a nice approach in strong winds, nice to be heavy loaded on the small Atlas.

After I landed Martin & Kevin jumped over to Hopyard Hill and reported being in different fields. We went and retrieved Martin on Whelpton Road and Kevin was near the Fraser River right across from Klaus & Monica's house but on the north banks.

We went back up with the students and I took Steve for a nice tandem soaring Woodside and practicing top-landing approaches and to give him the controls for training him on the FlyBC Approach into Eagle Ranch.

Bruce launched Jason while we were soaring and after he got in the air we followed him out to cheer him on!

Steve was very solid on the controls on the Supair SORA tandem as he did the approach.

We had a nice landing by the circle and Jason barely cleared chimp Creek as he botched the approach, thinking it was south winds (actually there was no wind which allowed him to get into the field behind the goal post trees).

It was now 6 pm, Kevin had top-landed to nail down some new carpet and drive my Nissan down. Thanks Kevin!

I got Steve & Jason ready and Steve got his first solo flight today!

The days are getting longer and the evening flights are very smooth and lifty, glad to be training at the best flying site in the World, and glad to flying with the students!


4/14/15

Woodside will be not flyable today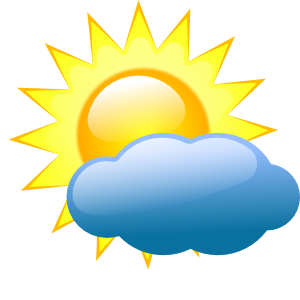 Agassiz BC

Showers early, then partly cloudy for the afternoon. High 11C. Winds SW at 10 to 15 km/h. Chance of rain 50%.
240° @ 20
-3.0°C (unstable)
1200 metres
Woodside Report - we were here at the Ranch working wiith students doing ground school & ground handling, sorry no slope soaring LOL.

We went up the mountain at 6 pm when it looked like it had calmed down but arrived to very strong gusts and cold temps.



4/13/15
Woodside will be not flyable today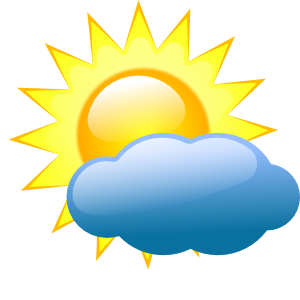 Agassiz BC

Cloudy with 40 percent chance of showers this morning. Rain beginning near noon. Becoming windy this afternoon. High 10.
240° @ 35
-3.1°C (unstable)
700 metres
FlyBC Chores Report - it was a no fly day so we were working on new fences to grace the Stonehenge Fire Pit area, many thanks to new student Jason who happens to be an awesome carpenter.

Some folks think we are "living the dream" because they don't see the grunt work that goes on around the fun flying times.

While we were building the fence Martin was mowing the grass in the rain. The landing circle and training hill are ready for your next flights into Eagle Ranch.


4/12/15

Woodside all day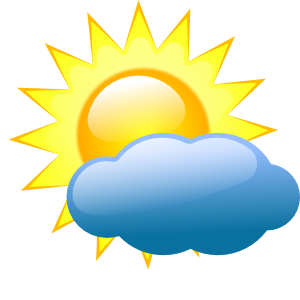 Agassiz BC

A mix of clouds and sun. High 11C. Winds light and variable.
240° @ 15
-3.2°C (unstable)
1500 metres
Woodside Report - Woodside awoke to nice skies and light winds early today.

But by 9 am it started raining and there was new snow on Sasquatch Mtn. down quite low. Hemlock looks like it has enough snow to open finally.

Mike arrived and we got him to write his P-1 Exam to see how his theory was coming along. New student Jason J arrived and was introduced to the Ranch and the Barn as we had a nice fire going to warm the place up.

Mike did well on the exam getting 86%, congrats!

Mike's new Ozone Geo4 arrived this week and he was "jonesing" to take it out when the rain started but I suggested he could do that on launch if it ever quit sprinkling.

Jason is a speed flier and has done 150 speed wing flights around Kamloops, and is now ready to start paragliding and wants his HPAC rating and has ordered an Ozone Octane 2 to get into ACRO.

Martin N arrived around 3 pm, and after some time we headed up the mountain with Martin, Jason, Mike, Richard S with a load of concrete donated by Jeff S, which we used to fill in the nasty cross ditch at the Woodside Spur Road entrance.

Lots of good work by the team and the ditch was nice groomed and hopefully the "post haste" fast setting concrete will hold in all the rocks we used to fill the ditch.

44 We headed up to launch and it was snowing/hailing on us as I did some tree trimming around launch to improve safety.

When the rain quit and the winds calmed down, Martin launched and headed north and was soaring nicely.

The other guys got ready and launched one after the other and there was some soaring to be had as Jason climbed out on our Atlas demo.

Mike launched his new Geo 4 and also found some nice lift.

Richard only got one flight as his patient wife was waiting to go home, as we went back up for a last flight for Jason & Mike.

The road work makes it a pleasure to drive in and out of the spur road now, we removed some of the nasty rocks that threatened oil pans and undercarriage parts. Thanks Guys!





Lil Nic Report - Kevin & a group headed up Lil Nic while it was sprinkling in hopes of nice soaring, but the winds calmed down too much and they could launch but not much soaring was had.

It is nice that this site is getting flown again, we used to have many memorable flights here and there were some great XC flights to Hope.


4/11/15

Heading to Canim Lake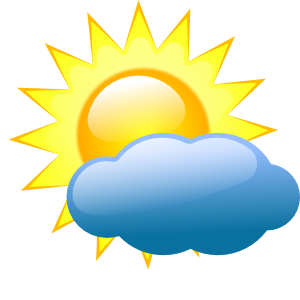 Agassiz BC

100 Mile House: A mix of sun and cloud. 30 percent chance of rain showers or flurries early this morning. 30 percent chance of rain showers this afternoon. Risk of thunderstorms this afternoon. Wind becoming southwest 20 km/h gusting to 40 this afternoon. High 6. UV index 4 or moderate.
240° @ 14
-3.1°C (unstable)
2000 metres
Canim Lake Report - Woodside was looking wet today so I stayed upcountry for some dry air and high winds at canim Lake!

The ridge is roughly 400 metres of vertical but is very steep which means it doesn't take much wind to create dynamic soaring conditions.


It has been three years since we went up there to fly, and I had trouble finding the roads are there is a public road to Bobb Lake on top but the connecting roads to the trailhead were blocked by trees and my chainsaw was back at the Ranch.

I asked at the Band Office how to get up and a nice local offered to take me to the road access point which was next to his house.

The road up is mostly 2WD and I parked in a nice meadow where we got our gear ready for the short hike up.

We have to traverse a few gulleys and do some bushwhacking on this route before we tagged the main trail.

We arrived to perfect conditions with winds from 10-15 kph from the SW.

The landing options are many but we chose the Football Field as it is freshly mowed and has only one powerline to the West.

Shawn kited up the Element II with calm motions and made it look like he has been flying for years!

He turned with a look that said "What Now" and I said "Run" and he floated off and started going up even far from the hill.

He did about 10 passes and was very smooth on the brakes and was getting high above launch with every pass.

I suggested heading out with lots of height to make the field easily and so he could practice the Figure-8 Approach we discussed on the briefing in the field.

There are some nice trees to the east that define the east boundary of the LZ and the powerlines to the west form the other apex of the Figure-8s, and Shawn did a fabulous job and went on final at the perfect moment to land mid-field away from the fences and goal-posts. Sweet!

I got the Gin Atlas S ready (yes, I know I look big but with a hiking harness I only weigh in at 90 kgs with the Atlas) and I launched and started soaring too.

There are some nice gulleys that form thermals even in a cloudy sky, and some nice rock formations further NW and the entire ridge was working and it was still only 10-15 kph but straight in.

My plan was to fly around and try a top-landing in the meadow where I parked to drive down to get Shawn.

From the air it looked a bit tight and once committed, you can now fly out of the meadow but it is an uphill landing so you are not likely to get hoovered up on final.

I did a few passes higher up and the wind was leeside behind the trees in the meadow. I hugged the treeline and dove into the meadow and chose a nice spot away from the poplar stand but one could fly beind the poplars too for the option of being closer to the car.

I came in on final a bit high but slowed the Atlas down and landed in a nice clear spot and bunched up the wing and walked a few hundred feet to the Atlas truck, odd coincidence.

I packed up fast and drove down to find a very happy pilot in the LZ.

We raced back up and this time went on the road to the trailhead Derek had flagged three years ago, and some of the heavy boundary tape was still in place. This trail is almost the same elevation as launch so it is longer in distance but faster than our bushwhack trail.

Partway up I noticed I had left my radio in the truck so I sent Shawn on and ran back to the truck. As I restarted the hike a cell dumped snow & hail on me but I kept going. It got super windy in the trees too but I could not raise Shawn on the radio so I kept going.

I was almost to launch when Shawn was coming back down. He had laid out his wing but the cell brought very gusty winds so he packed back up and was on his way down.

The cell was small so I suggested we wait it out and we found a nice spot on the trail behind some trees to shield us from the weather. There was a nice view downwind towards the lake and it was clear behind us.

After 15 minutes it calmed down and we headed back up to launch and got Shawn set up.

Note: Do not wear a helmet with a visor when paragliding, or a GoPro or other camera that can snag your lines.

Shawn had two perfect inflations (he is super calm doing the inflation and very symmetrical), but he caught a line on his visor twice on the turn. So we had to abort and reset the wing.

The launch is about 500 metres wide and you can launch 30 gliders at once here. The wind was more northerly along the slope but still 10-15 kph, and the ponds out front had little wind on them too.

Shawn had a good inflation on try #3 and no snagged lines and he ran off and floated away again, soaring by himself and looking very confident.

Not as much lift this flight as the winds were crossing the slope but he could have stayed at launch height all day. But we are here to practice launches and landings so I sent Shawn out with a mindful reminder to check out the bailout options.

He came over the powerlines with lots of height before starting his Figure-8s, and he made his own decision on when to go on final and he nailed the mid-field again!

As he was packing up it started to get gusty on launch and the ponds started to "froth up", so I hiked back to the Atlas and drove down.

When I arrived at the Football Field it was very gusty so the day was done but it was now 3 pm and we beat the forecasted 20-40 kph SW winds, pehaps because we are deep in this valley it took longer to get to us.

The downwind options for landing are huge with fields all along the way right next to the highway.

I think we should organize a mini-Fly-In next weekend, there are nice cabins for rent at KayanaraResort . There is camping too but you better have cold weather gear as it is still cold here.

The coast weather looks bad all week and next weekend so the drier Interior should makes some nice spring thermals, so we are heading up there Thursday night.

On the way back to 100 Mile House we stopped at another site suggested by Rob (who lives and works here) that is behind the Plywood Mill.

The road up is 4WD but not too gnarly and it follows the east-west powerlines to a viewpoint right above the Mill.

Nice setup and top-landing area and if you sink out you could land in the log sort below safely.

This launch faces due south and that is the prevaling wind direction in the summer months up Hwy 97.


4/10/15

Heading to Cache Creek at 6 am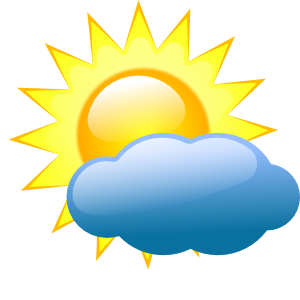 Agassiz BC

Cache Creek: Becoming cloudy in the morning. 30 percent chance of showers late in the afternoon. Wind becoming east 30 km/h gusting to 50 in the morning. High 15.
240° @ 20
-3.1°C (unstable)
2000 metres
Roadtrip Report - I went upcountry for some dry air and high winds for new student Shawn!

We met at the Ashcroft Manor at 10 am and started kiting in the light East winds and by the third inflation Shawn had the Element II firmly overhead every time.

We spent about 45 minutes kiting and then headed up to Coyote Hill to find winds in the opposite direction and too strong to wait it out accroding to the forecasts.

We headed in to Ashcroft Park and the training hills there but it had already started getting too cross to use the slopes so Shawn learned how to reverse kite.

After many successful inflations, it clearly got too strong when Shawn was getting dragged across the field and he is a straping 230 pounder!

We headed east to Savona and the Toilet Bowl ridge which faces SW and the winds here were 180 degrees opposed to Ashcroft so we went to the Dump Ridge and Shawn got some nice kiting there until it switched to SW and back to the Toilet Bowl.

The winds were light at the Toilet Bowl and we focussed on getting a nicely pressurized and balanced wing as Shawn walked towards the edge.

Just when I thought it was time to try a launch the winds picked up pretty strong so we waited.

The skies all around us were dark & foreboding and the wind readings from Kamloops, Cache Creek and other areas were all strong and gusty.

I clipped into the Element II L and started kiting and I would get hoovered up and then dropped back to the launch several times, not so student friendly.

We headed north to 100 Mile House and Shawn's property (240 acres NW of 100 Mile) to check out his launch possibilities and he has a nice South facing ridge that looks over Watson Lake. With a bit of tree clearing he might have a nice ridge soaring site in his horse pasture.

Tomorrow we try Canim Lake Ridge.


4/9/15

Heading to Woodside for 11 am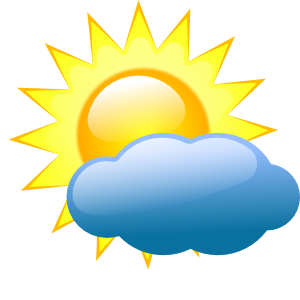 Agassiz BC

Sunny this morning then a mix of sun and cloud with 30 percent chance of showers late this afternoon. Risk of a thunderstorm late this afternoon. Fog patches early this morning. High 17. UV index 4 or moderate.
240° @ 4
-3.1°C (unstable)
1500 metres
Woodside Report - Woodside was looking okay today for an 11 am start time, except the traffic kept me away until noon.

Paul & Etienne went up first with Gaetan in a HG rig and were seen high over Woodside when we arrived.

Al went up later and joined them but he said he could not break through 900 metres.

Denis & I went up with 4 tandem passengers and we launch Ali after Denis took off and she was thermalling around in nice smooth lift.

I waited until she landed to clip in my passenger Kat who was extremely scared.

Kat weighed about 50 kgs and I should have brought up the Magnum II 38 metre tandem as when we hit thermals we really got slowed down, but we climbed okay.

We headed out after 20 minutes mindful of the light wing loading, so we went out higher than normal but we had a nice approach with plenty of altitude, landing right beside Denis in the circle.

Shira was down here kiting for her second day and she looked good!

Denis & I headed back up and launched with the last 2 passengers and it was strong and lumpy in the air. Even with a heavier passenger the wing would stay back pretty far in entering a thermal.

We thermalled around the South Knoll and followed Al north but that did not work for either of us.

Back to the House Thermals we got back above launch but the lift was very lumpy with bullet thermals.

After 20 minutes (the normal Groupon tandem) we headed out to a "drop-in landing", when a thermal dumped us on final.

I spent the next few hours working with Shira on the FlyBC Training Hill and she was doing well getting airborne a few times. She was ready to launch, so we headed up to Woodside.

We arrived to a big CU overhead and rain at Cultus Lake.

Matt had been flying with Derek & Martin N and captured this shot of the cell that exploded over Cultus.

We waited for 20 minutes and it never calmed down, definitely not first solo conditions, so we drove down to fly her another day.


4/8/15

Heading to Woodside for 11 am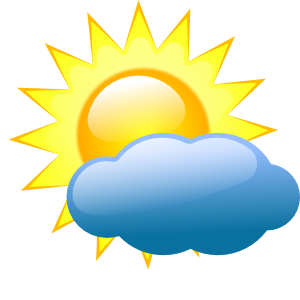 Agassiz BC

Mainly sunny. High 16. UV index 4 or moderate.
240° @ 4
-3.1°C (unstable)
1500 metres
Woodside Report - Woodside was looking okay today for an 11 am start time, and we went up the hill with a fairly large group at noon.

Paul & Ali were here from Hope and Paul launched first for his graduation flight after writing his P-2 Exam.

Ali launched right after Paul and found a nice thermal near the ridge and she climbed almost back to launch . . . not bad for her third solo flight!

Nelson was out from Bowne Island, fresh from a few days of kiting at Ambleside but he botched a few attempts and then let his Element overshoot and had an rough return to the launch landing on his feet and then shoulder. He was out for the day sadly.

I launched after the students with new student Shira and we had some strong climbs out front of launch and when we went north towards the north cliffs, nada. Back to launch to climb out again. Too rough to let her fly and we went NW out to the bowls there as I saw some eagles climbing there, and we got back up above launch and that was when I felt the strong SW winds picking up. The bay didn't look too frothy but it was blowing +25 km at altitude and Shira is quite small so we were feeling the wind with the big SORA tandem.

We crawled out to the ridge where we found a nice smooth thermal and we climbed back up to 600 metres but the thermal took us way back again towards the north bowls. But we were going up!

I crabbed out to the ridge again and along the highway before heading to the Maple Tree area and we had a normal approach into the LZ where the windsocks were doing the dance . . . the gusty thermal dance.

We timed the approach well to land in a South gust and had a nice touchdown.

I decided it was too strong for another student flight til later and we dragged everyone out for some kiting practice as the guys in the air were starting too complain about wind and roughness in the air.

Shira did well kiting the small Gin Atlas, and everyone else was kiting too and it was switchy & gusty but very productive, after an hour we moved Shira up to the training hill as the winds switched more easterly.

We went back up the mountain around 6 pm and Paul launched after Richard S (who came out later). Richard got to ridge soar the South Knoll soing well!

After the guys headed out I relaunched with Shira into the glassoff and we climbed to the north in smooth lift for 20 minutes before starting to head out as the lights started to twinkle on in Chilliwack.

Again we had strong South winds on the way out but I opened the trims and we were going up all the way out to Duncan's, where Shira took over and flew the approach. I took over near the ground and we had a nice swoop-in landing at the circle landing to the north as the catabatic came down Woodside.

A busy day for sure!


4/7/15

Heading to Squamish and a new possible launch spot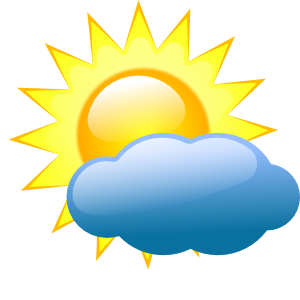 Agassiz BC

A mix of clouds and sun. High 18C. Winds light and variable.
240° @ 4
-3.1°C (unstable)
2000 metres
Squamish Report - Woodside was looking okay today but I was heading to Squamish and a new launch location 16 kms inland that Nelson worked on a few years ago.

We arrived at the Skookum Creek Power Project site and looked around for some launchable slopes.

We found one possible launch area to the north, and it was coming in there but one would have to make a sharp turn to the left to follow the road and there was only one possible bailout option if you sunk out, into the creek bed below with a steep hike back up. Not student friendly at all.

We did find a roll of left-over filter cloth for Woodside Launch, so it was not a total waste.





Grouse Mtn. Report - after the Squamish Trip I decided to check out the Grouse LZ and the alternate Cleveland Dam Park across the street.

The trees are getting pretty tall at the Grouse LZ, but the Dam Park looks yummy to try for a few landings as long as there are not too many visitors.


4/6/15

Woodside is looking soarable this Easter Monday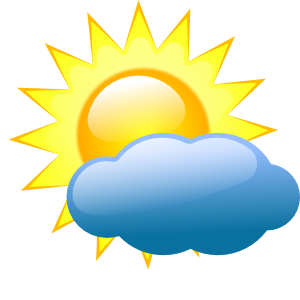 Agassiz BC

Partly cloudy. High 14C. Winds light and variable.
240° @ 12
-3.1°C (unstable)
1200 metres
Woodside Report - Woodside was working early as the sea breezes kicked in around noon.

We were cleaning up after a busy Easter Dinner complete with bonfires and a lot of wine, so I sent Mike out to the LZ to kite and the winds on the training hill at Eagle Ranch were perfect for reverse kiting.

We headed up the mountain at 1130 am, but maybe we should have been earlier?

Lee had already done a hike & fly sledder, Tonya had a student also fly into Riverside and there was little in the way of lift and the winds were manageable, so I got Mike ready for his first reverse launch and flight #5.

Mike had a small frontal when the Atlas overshot slightly but when he applied brakes, he could control the wing and he kited for a few seconds and then committed and he was off and looking for lift. We had seen some eagles to the south of launch so he headed over there and got a few bubbles but not even to get up. Over the Construction Zone was better but bumpier (says Mike).

He had a nice approach going to the Corn Field higher and he nailed a circle landing "dead centre"!

Annette launched next and got even less lift and parked over Duncan's and barely made the field.

Meanwhile I drove down and as I drove down heard an un-named student with an un-named Instructor had flown into the gulley and crahed into some trees destroying his glider but he was okay and on the ground. Said student had done the same bad flight path a few days ago and was severely chastised by the Instructor for being there, so they knew better. Always expect the worst when training newbies . . . and be suprised when they actually understand the air!

Lee & Leslie helped the student get their gear out of the forest, thanks guys!

Rob W had launched after some troubles and he came over the LZ with lots of height but no brakes and he was hanging out of his harness and could not get his brakes on?? He had a frontal over the goal post trees that the Buzz Z4 managed without input, and had a hard landing as he failed to flare. But he made the field.

After that I took Mike to Harvest Market to show him the Alternate LZ for these windy days, as he will soon be ready to fly this mini-XC. On the way there Al called that he & Simon & Tom M where there as the got flushed on the downwind run from Woodside.

After this, no one else launched Woodside and it got really strong in the LZ, as Mike got hoovered a few times kiting.





Bridal Report - Al, Simon & Tom M headed to Bridal.

Alex, Nicole, Robin & Kevin were already flying and were high heading to Elk.

Al launched and got severely hoovered off launch, making the others stand down.

Al said he flew on half-bar all the way to Elk without a turn.

Reports of near tree landings in the Bridal LZ prompted the others to fly upwind to Mt Thom in Promontory before heading out to Rosedale and Ford Rd LZ.

Nicole, Greg, Robin and Kevin all flew in formation out to the laminar valley winds.





Lil Nic Report - Andrei and a group hiked up Lil Nic but may have got there too late as it ODed all around them, the Sasquatch to Deroche Range was quite over-developed even at 11 am.


4/5/15

Woodside is looking leeside but flyable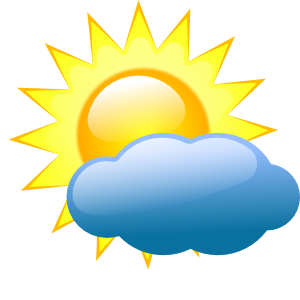 Agassiz BC

Partly cloudy. High 13C. Winds light and variable.
100° @ 4
-3.2°C (unstable)
1200 metres
Woodside Report - Woodside was looking okay today so went flying after 1 pm taking a nice Czech family flying tandem today, thanks to Denis & Colleen for helping out.

It was leeside in the AM, but the desperado team went up before us and some of them had even flown off by the time we arrived.

Peter was up and above the South Knoll, Alex was working the lift in the house thermal and Nicole was just getting ready.

Nicole was off and trying to find some lift out front, but ultimately ended up on the Ground at the Ranch.

We let all the solo pilots go first so we had more thermal markers out there but as we got ready everyone was slowly sinking out . . . except Peter who found some layer of good air and stayed there for an hour before heading to Sasquatch Mtn.

When Colleen & Denis flew off there was no lift but they had nice launches and landings.

I sent off Frank & Jon on their student solo flights and then clipped in and waited as the desperados ended up back on launch and we had more lee winds.

My passenger LeBon was a good runner and we got off fast once we got a puff of up air and the new SupAir tandem launches very easily.

Again not much lift for us but was did a little valley tour as there was lift wind and buoyant air.

The desperados that launched after us were in the LZ right after us, except Derek who found some nice lift and he came over the LZ at launch height.

We went back up with the students and Tonya and a group of Squamish Speedfliers and we got entertained as one of them tried to launch in outflow winds and touched down in the low tree to the south of launch!



No damage to pilot or glider.

After waiting for an hour we drove down.





Pemby Report - Dale & Leslie flew Pemby Upper launch today and got a nice sleddy, and after they landed they watched Mags and another pilot climb out fast under some nice development.


4/4/15

Woodside is looking good today between showers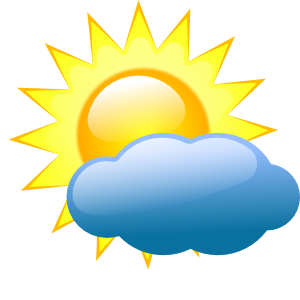 Agassiz BC

Partly cloudy. High 13C. Winds light and variable.
240° @ 7
-3.2°C (unstable)
1200 metres
Woodside Report - Woodside was looking good early except for low cloudbase.

Also oddly it was blowing over the back til after noon?

We had Jonathon, Mike, Richard & new visitor Frank who just moved here a few months ago from France and he has his IPPI2 rating but wanted some refresher lessons.

We started out launching the students after Colleen launched with Dave (a strapping lad of about 250 lbs) and they had nice mellow flights.

I launched with Marielle after the students and had a super nice flight with some strong spirals at the end, landing in north wind at the ProCircle.

Back up with the students and another set of tandems with Colleen & Tonya taking a couple of guys for a Groupon Tandem. Jonathon had launched for his 4th flight and was soon at 1000 metres floating overhead for about 45 minutes before hitting some sink and heading to the Ranch. Mike had stayed down to kite as he had a commitment later in North Van.

I was helping Will Gadd do a Canon photoshoot with a huge crew. Kevin took one crew member, Martina took another female crew member and I took the Promotions Manager for a reconn flight watching the action.

We got up to 1500 metres at the end of the flight after the filming was done, and it was lifty everywhere.

Meanwhile the pros were attempting the Raymont Challenge and I saw Pete coming back on his Alpina 2 after tagging Ludwig, and he also top-landed to retrieve the truck.

As we were packing up from the Canon shoot, Al da Hammer came back from completing the Triangle for a 100 point FAI Triangle. Track log here. . Martina & Andrew tagged Ludwig too but got stuck under a cloud at Bridal landing there in the normal LZ.

Just when I thought we could pack up it still looked good so I took the students up and Julian's daughter-in-law, and the students got flight #3 and it was very smooth for them. I launched last just after 7 pm, and we climbed on the new SupAir tandem well above launch as it "glassed off", with a nice spiral/SAT at the end of the flight landing due north right on the cone!


4/3/15

Woodside is looking wet today so we are heading to Cache Creek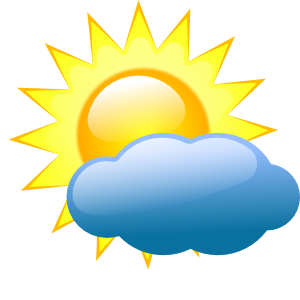 Agassiz BC

CacheCreek: Mostly cloudy skies early, then partly cloudy this afternoon. High 12C. Winds SSE at 10 to 15 km/h.
140° @ 11
-3.0°C (unstable)
1200 metres
Roadtrip Report - Woodside was looking wet today (and with some outflow winds), so we went flying in Cache Creek at 9 am.

Jon, Richard T & Mike M came with me in the big Ford Van, Paul & Allie drove up from Hope to meet us and Dimas (who lives near Savona) met us at the Ashcroft Manor for a site briefing.

Winds were forecast to be SE 10-15 kph all day which is good for Coyote Hill.

We did the landing briefing from the corner with the windsock.

Addition to the LZ this year is a rotating irrigation system that waters the entire LZ, but it was diagonally situated in a North-South fashion that cut off part of the LZ but still left 30 acres of landable terrain.

We arrived on launch around 1 pm to nice inflow cycles and everyone bagged a flight, while Allie and Paul kited in the LZ.

Mike was trying out his new SupAir Escape 2 Harness with our Gin Atlas demo (his Ozone Geo 4 is enroute from Ozone due in this week). This reversible airbag harness is light and a very comfortable backpack which has enough volume to hold a standard size paraglider, reserve & helmet. We are keeping these in stock now as the standard student harness.

We went back up with whole crew and Mike M was first to get ready and he launched a nice forward launch and was getting bounced around in thermals over the LZ, not nasty ones just ones that were percolating and making his wing turn requiring some actove flying to keep it on course. There was little sun but the instability in the air was evident.

Dimas was up next and he had a solid reverse inflation in a nice cycle, but let the wing overshoot when he looked up instead of committing and the Buzz frontalled and he had to abort. What a shame as that was the last cycle and it started blowing over the back from the SW.

I checked Kamloops WX Report on my phone and it was E 24 kph gusting to 34 kph, perfect for the Savona Dump Ridge so we drove down and headed there.

When we arrived on top, the International LZ windsocks were horizontal and gusty.

At the Dump Ridge we could see the gust lines coming across Kamloops Lake but in the distance it looked calmer. The wind was exactly 180 degress different than at Coyote Ridge despite only being 30 kms away??

I clipped into Jon's old FreeX Joker M and started kiting and it was doable, and I could soar a few passes before sidehill/toplanding to show the students how to high wind kite.

Paul was the keener as he got his new Gin Atlas M in the air and soared as well also getting his first soaring and toplandings in today!

Jon did well on his Joker doing his first reverse kiting and getting really good at controling his wing despite being lightly loaded on it.

Jon got the last flight landing at the bottom as it started getting gusty and strong as a rain cell formed over Kamloops Lake (it was now 6 pm).

We drove back on the #5 which was faster but there was snow in Merritt and at the toll booth but no delays. Hwy 1 has construction and rock scaling so it was somewhat slower.

A long but very productive day for the students!


4/2/15

Woodside is looking possible all day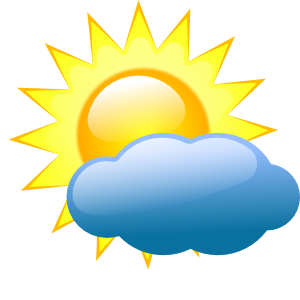 Agassiz BC

Sunshine and clouds mixed. High 54F. Winds light and variable.
240° @ 11
-3.0°C (unstable)
1200 metres
Mother Woodside Report - Woodside was looking soarable today after 2 pm. Denis and I had been asked to do a video shoot with JoyTV on Fraser Valley Tourism and they arrived at 1230 pm to start the setup.

They got video of us mowing the training hill and LZ, then of Paul kiting after his hiatus of 9 months away from flying.

Then we headed up the mountain with Paul, Martin N, Jeff S and the video crew.

Perfect inflow cycles so we sent off Jeff first, then Paul, Denis with one JoyTV hosts and then Martin N leaving Lea & me to launch ourselves (she is pretty small).

Everyone was above launch and Paul had a nice flight out to the Ranch on his 22nd flight.

After a few attempts where we had to stop due to GoPro battery problems on her cameras, we were off and starting to soar when the bottom dropped out of the lift.

Denis was already landing, Martin & Gary P (who arrived as the tandems were launching) were scratching around and we headed to the South Knoll searching for lift, while Martin was looking for the house thermal which was not there.

As Lea & I headed out to the Ranch low, we found some lift along Hwy 7, checking out the Beaver Pond in the bailout swamp.

We found lift over Duncan's and after a quick in-air interview, we swooped into the LZ for a perfect landing.

As I packed up I saw Martin & Gary scratch their way into Riverside.

Al had arrived as we were landing and raced up the mountain and launched and found some lift but it was scrappy, but he did top-land after 30 minutes.

We came back up with Paul, Jeff, Martin and Gary and Paul launched and went straight up but there was a cell coming from Chilliwack that looked threatening, so I suggested a Harvest Market run. When Paul left to head east he was at 800 metres and not sinking on the downwind run.

I drove down to retrieve Paul as Jeff, Martin & Gary launched.

The lift shut down for the late launchers, Gary managed to top-land but Jeff & Martin ended up in the Ranch LZ.

I drove back up with Paul to relaunch for his third flight today and it was now working again as Derek & Martin were in the air (Derek somewhat lower near the South Knoll but Martin managed a few top-landing passes.

Paul launched a nice reverse launch on his new Gin Atlas and was soaring for sometime but had to head out to the Ranch. He caught a nice thermal near the ridgeline out and climbed for 15 minutes trying left and right turns, with the left being more efficient by far.

A long day but successful as we flew many rounds and only got sprinkled on a few seconds.


4/1/15

Woodside is looking possible all day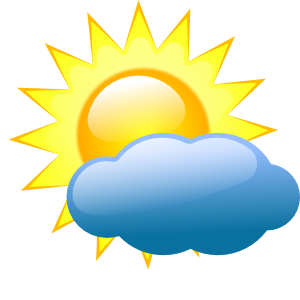 Agassiz BC

Cloudy early with peeks of sunshine expected late. High 11C. Winds WSW at 10 to 15 km/h.
240° @ 15
-3.0°C (unstable)
1200 metres
Woodside Report - Woodside was the plan today and as I drove out from Vancouver there were towering CUs all around the valley and rain cells.

I arrived at the Ranch at 1130 and the tandems were already there waiting for their noon departure from Gravity.

We did the paperwork, gave them their new HPAC mandated pilot checklists and started loading the truck.

Martin N was here to drive for us and Denis was the second tandem pilot.

Denis also had a new student with him and when we arrived on top it was perfect inflow cycles, maybe a bit strong for the student as he blundeed into the gulley south of launch and got pinned for some time before headiing to Harvest Market.

Denis got ready and launched with Martin ballasting James the passenger and they were off and soaring . . . for about 3 passes and then the wind shut down??

The RASPs all said it would stay strong today but it mellowed out.

Denis was now on the way to the Ranch as I got ready with the new Magnum II 38 that we bought for Colleen. My Gin Fuse was sold in Mexico and we have a new Supair SORA tandem coming to test fly this week.

I inflated the Magnum once I clipped in and rechecked Dawne and it was 90 degrees cross from the north.

I waited for a straight cycle and kited the wing up and we stood there facing forward for 30-45 seconds waiting for something stronger to lift us off, and then we ran off. Thanks to Martin for driving and ballasting!

We tried soaring to the north, nada. Then to the South Knoll, nope. Then to the house thermals near the switchbacks, no. Out to the Ranch we caught a climb over the Construction Zone that fizzled fast.

Then out to Duncan's field where it was oddly thermic over wet green grass? We cicled a few times and gained some altitude there before coming in to the Ranch where the windsock was limp. Bit the windsock on the Training Hill showed strong South so we circled in a big arc into the wind and had a super touchdown telling Dwne to stay in the seat with her legs up until the flare where I told her to stand up and it worked perfectly!

Delvin had launched after us on his new Rush 4 and also got a few passes before heading out and he got parked in the south winds but had a nice approach and touchdown too.

We loaded the truck back up and went back up so Martin & Etienne could fly (he arrived later), and it was soarable when Martin went off on Delvin's old Rush 3.

Etienne went next and had a nice launch for not having a flight since last October, but the lift had gone after a small rain cell came through.





Clarification on yesterday's post about our upcoming SIV. FlyBC has finalized plans for this years SIV Course and if all goes well we may run more courses throughout the year. But the courses will run in Revy or Mara Lake.

We have NOT moved the venue to Grouse Mountain in North Vancouver! It was an April Fool's Prank (but many of you already figured that one out)

SIV Advanced Maneuvers Course 2015 info here.

Closer to home for lower mainland pilots, no shuttles or boat towing required.

We can land at the normal LZ, the High School or at Cleveland Dam Park (where Mark Tulloch did some video shoots a few years ago).

I think the GVRD would frown on us polutting the watershed with a safety boat and bits of nylon parachutes.