Woodside will be wet all week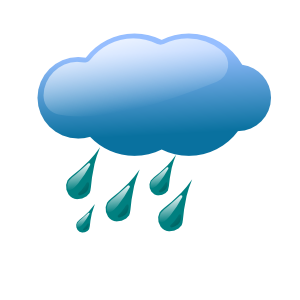 Agassiz BC

Periods of rain. Temperature steady near 14.
240° @ 3
-2.9°C (unstable)

600 metres
Coaches Corner - Woodside and Eagle Ranch closed for a few days due to rain, but Cache Creek is calling for good weather this weekend.





Winter is coming soon, and as a result of the poll we are basing our Mexico Tour Operation in Manzanillo this winter:

Flying El Toro Launch in Manzanillo is a mix of ridge and thermal soaring, and we have Colima as the inland site, or even Tapalpa on the east wind days.

Check the FlyBC Online Calendar for availability as we have limited spaces and only 2 months of tour slots.





Used Gear List: Updated October 4, 2015

SupAir XA13 Harness L size, 4 hours like new - $1000 (superlight pod for the X Alps)
Ozone Oxygen I Harnesses, demo models - $350

Ozone Rapido 13 Speed wing - new demo - $2250

New SupAir EIKO Hiking glider first in North America, 2.7 kgs! Info is available at Eiko Specs

Icaro Wildcat 2 XL good to 115 kgs - $900 CDN no taxes, 100 hours 2011 model.

Niviuk Koyot XL 100-130 kgs with harness & reserve - $2000 with 40 hours (good student rig)

Gin Carerra+ M - EN-B - $2750 - 60 hours, no taxes. Will Gadd says "Gin Carerra is the BEST paraglider I have ever flown!

Nova Mentor 3 Small (80-100 kgs) EN-B - 30 hours - $2600, no taxes.

Ozone Delta 1 M in Red from 2011 - $1400 CDN 60 hours.
Ozone Delta 2 S in orange/blue - $2000 CDN 80 hours
Ozone Delta 2 ML in Red custom colours - 2014 model - $2700 CDN 60 hours
Ozone Delta 2 ML in White/Red custom colours - 2015 model - $3700 CDN zero hours

Nova Factor Large (90-110 kgs) EN-C - 60 hours - $600, no taxes.





FlyBC is an authorized distributor for Ozone , Gin , SupAir, Flytec, Blackhawk Paramotors, Wills Wing.

Current Demo Gear: Supair EONA EN-A Gliders in S/M/L, New SupAir EIKO Hiking glider, Ozone Buzz Z4 Small/Medium/Large, Gin Carerra+ in M, Ozone Delta 2 (ML & S), SupAir XA13 Pod Harness L.


10-7-15

Woodside will be wet all week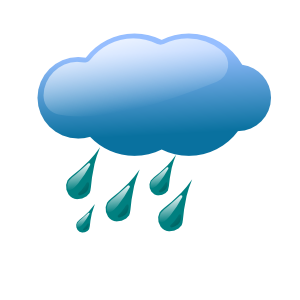 Agassiz BC

Periods of rain. Temperature steady near 14.
240° @ 3
-2.9°C (unstable)

600 metres
Woodside Monsoon Report - Woodside and Eagle Ranch are closed for a few days due to rain, and it was a good day for errands and car upgrades. I took the new GMC Savana in for the front end lift kit and they added at least 2.5" of clearance with new keys - sweet!





Mt Cheam Outflow Report - during the outflow last weekend, KVA and a few others went up Cheam and were faced with NE winds and they waited and waited.

Kev's Report - took advantage of the Mt. Waddington "Van Diego" to shuttle up Mt. Cheam on September 27th.

Sam Waddington (owner of MW's and fellow paraglider pilot) and I arrived on the summit to find the predicted east winds which were quite strong, gusty and mixing with southerly thermals so we were quite prepared to hike down.

We lunched with Sam's guided group, took the requisite summit photos and enjoyed the spectacular fall day.

After an hour of assessing the wind, I elected to give the east face a try.

It was smooth and steady at 15-18 km/hr right on the edge, but where the wing was laid out it was twitchy.

With some launch helpers holding the wing to catch the breeze between rotors I launched into BBS lift and worked my way over launch where I stayed for well over thirty minutes watching both Sam and a visiting Norwegian pilot, Morten Kals, launch.

Sam got off cleanly and had a safe traverse around to the Fraser Valley where he landed at Bridal.

Morten, who I've renamed, "Viking" had hiked up from the Fraser Valley looking as if he'd just stepped out of an elevator on his way to Starbucks.

When Morten launched his speed wing, he immediately put it into such radical barrel rolls that I could not track him with my Iphone.

However, he flew a couple of days ago and posted this:

Meanwhile, I noticed a chopper circling the mountain and Morten ran into the photographer a few days ago, hooked me up and I'm sharing some of the most spectacular Cheam shots I've ever seen. Thanks to Ginnie Frede for the shots.


10-6-15

Woodside will be soarable later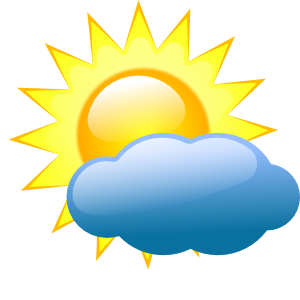 Agassiz BC

Cloudy. 30 percent chance of showers late in the afternoon. High 21.
240° @ 15 after 3 pm
-2.9°C (unstable)

800 metres
Woodside Report - we started flying Woodside after 11 am with Clair & Chris.

Very light cycles but no tailwind.

First flight had Chris going for Bill Best's field for a change of landing pattern.

He did it perfectly after a perfect commited forward launch on the EONA L.

We did two more flights in light winds and then it magically became soarable as we saw Bev & then Norm above launch as I collected the students. Sean G joined us mid-day and flew the new SupAir EIKO glider, launching it with style.

The last flight was up to 20 kph SW wind at launch and old, so it was easy to ridge soar even out far from the slope.

There were imbedded thermals even with no sun, so it was unstable.

But the students all made it out to Eagle Ranch with lots of altitude and not much turbulence at ground level.


10-5-15

Woodside will be outflow til later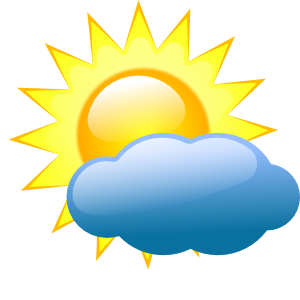 Agassiz BC

Sunny. High 23. UV index 4 or moderate.
180° @ 5 after 3 pm
-2.9°C (unstable)

800 metres
Horsefly Report - Clair & I headed up to Horsefly Launch around noon because it was still outflow at the Ranch at 11 am.

The road is cross-ditch free as Dorman is logging a new clearcut just NE of Horsefly Launch.

The new clearcut is a dome and it faces E, NE, and NW so it might be possible to fly off it in most outflow conditions.

Much better shape than Horsefly.

If you are driving up there now use 159.660 MHZ and announce your location as ? kms on Pretty Creek Road, logging trucks were working up there today.

There is a gate, but I am sure it will be removed once the equipment is sent down the mountain after the logging is completed.

I will contact Dorman about access this week.

After lunch Clair wrote his P-2 Exam and got a near perfect score! One more flght and he is signed-off!

Unfortunately we never got any inflow cycles at Woodside so we called the day around 3 pm.


10-4-15

Woodside will be windy so we are heading to Cache Creek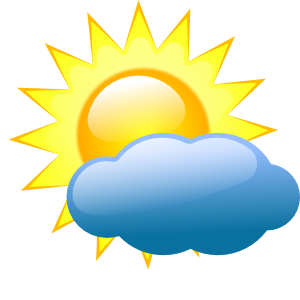 Agassiz BC

Mainly sunny. High 19. UV index 3 or moderate.
040° @ 7 in Cache Creek
-2.9°C (unstable)

1800 metres
Coyote Report - Woodside was unflyable all day, so we are headed to Cache Creek at 8 am with a new batch of students and some nearly finished P-2 candidates.

Craig, Lincoln & Dave were here for ground school briefings yesterday but the winds were not good so we sent them home by noon. But they were keen for a roadtrip so we dragged them along.

The newbies were really good even in light winds at the bottom of Coyote Ridge, and they were ready to fly after an hour of launch practice.

Mike M, Kevin McE & Clair joined us too.

Kevin attempted to fly his new motor but tripped and broke his prop (normal stuff) and was out for the day.

Up on Coyote Hill the winds were light SE and perfect for first flights and the new guys launched like long time pilots, with power & style!

Mike & Clair did well too and they all got 3 flights each landing in the Ashcroft Manor back fields. Here is Clair setting up a landing at the bottom, photo by Kevin.

Logan arrived a bit late from Kelowna, but also got 2 flights in clsing in on his mandatory 25 supervided flights for his P-2.

The last flight had some tail wind so we packed up and headed home hoping for a Woodside flight but when we arrived at 630 pm, it was light tailwind so we called it a day and went down to the Ranch to do a debrief.


10-3-15

Woodside will get windy later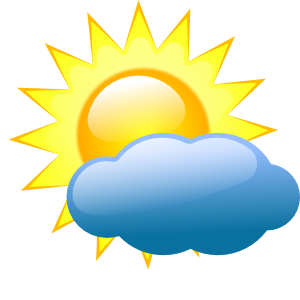 Agassiz BC

Clearing this morning. Fog patches dissipating this morning. Wind becoming northeast 30 km/h then increasing to 40 to 60 this morning. High 20. UV index 4 or moderate.
050° @ 25
-2.9°C (unstable)

800 metres
Woodside Report - the NE wind made Woodside unflyable & non-kiteable all day. Even the Interior was blown out as this front exits.

We made good use of the Barn Classroom as we had 5 new students arrive and we went over the physics of flight and fitted harnesses in the simulators.

I thought it got calm enough around 7 pm for Kevin to kite his wing but it got away on him and we spent a long while sorting it out in the sail loft, no damage, just a lot of twisted lines.

The FlyBC Fleet is down to one new GMC Van now as the Nissan Atlas found a new home in New West.

The prison bus is still here if anyone wants a project, good for a camper or ?? Good Ford 7.3 Diesel and driveline for sale, mechanically sound steering & brakewise.


10-2-15

Woodside will get windy & wet later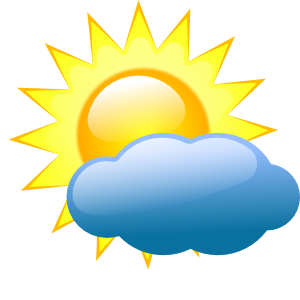 Agassiz BC

Increasing cloudiness early this morning. 70 percent chance of showers this afternoon. Fog patches dissipating this morning. High 16.
230° @ 19
-2.9°C (unstable)

800 metres
Woodside Road Work Report - it was a nice day to do a Road Work Party, and with Alan D & Shaun G's help we filled the holes with special concrete donated by Jeff S.

Shaun did all the heavy lifting while Alan & I mixed concrete in the holes.

I did not count how many bags of concrete went in the holes but it was over 30. Lots of rebar and rocks went in too to secure the fill.

Thanks to Jim N too as he arrived just in time for the clean up.

Alan found the weather station system stashed in the brush below the parking lot. The vandals did not even steal it, they just cut the lock to look inside but did not take anything? This is getting weirder by the day, who would take this system down?

Apparently someone also hacked the WCSC Line App and maybe no one else got the word about the work party, but thanks to Alan, Shaun & Jim N for helping me today.


10-1-15

Woodside will work later today after noon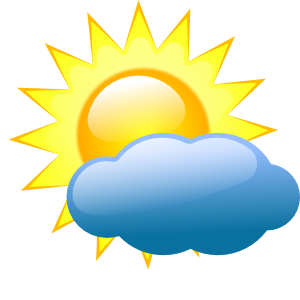 Agassiz BC

Sunny. Fog patches dissipating this morning. High 21. UV index 4 or moderate.
230° @ 4
-2.9°C (unstable)

800 metres
Woodside Report - Conditions looked like the winds would be good at Woodside after noon, so I packed up gear for Samantha & Andrew and we headed to Mission Heritage Park for some training hill action.

It was outflow to calm winds all the way to Mission, so I was concerned that we might not have good wind on the Hill, but we arrived to thermal cycles coming straight in and calm meteorological winds in the LZ.

Sam & Andrew did a 2 Day Intro Course with us in April and came back to do another day between school courses at UBCO. They must have been visualizing about Paragliding all these months because they were better than ever at launching & landings.

Flight after flight in Mission they had brilliant launches, good posture and committed runs. They did 8-10 flights before we packed up to head back to Woodside.

We arrived back at the Ranch and loaded Sam, Andrew, Clair & Kevin into the Van and headed up. Jim N & Thomm McE came up too to do some launch grooming, with power tools & loppers.

Thomm was busy trimming the brush out front while Jim cut down some new trees growing up on the south slope of launch (which impede launching due south in cross wind conditions).

Clair flew off first in nice cycles from the SW and it was a bit hazy already due to the inversion.

Kevin followed next on his new Ozone Roadster II paramotor wing (prepping for paramotoring soon). His Paramotor Lessons will start on Sunday according to the wind forecasts.

Sam & Andrew followed next and they had very nice extended flights as some thermals were popping off the Construction Zone. Sam landed right in the circle.

During our second round Norm & Bev arrived and flew off and Norm got above the inversion for almost an hour.

By the last flight (round 3) it was nearly impossible to see the students flying out. This is Sam disappearing into the haze, good thing she has a good knack for the landing approaches.

Denis & I took a nice couple tandem after 5 pm, and the cycles were light but it was easy to launch. Not much wind, not much lift but a beautiful flight with easy landing conditions right in the circle after a super-spiral that made Candy scream with glee!

By 6 pm everyone was done in. A big day! Congratulations to everyone for a job well done. And special thanks to Jim & Thomm for the launch maintenance!