Woodside should be flyable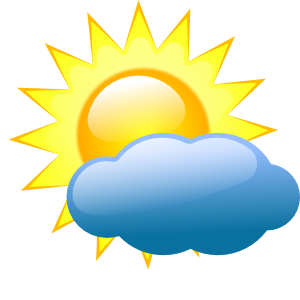 Agassiz BC

Cloudy with 30 percent chance of showers early this morning then a mix of sun and cloud. High 13. UV index 4 or moderate.
240° @ 10
-3.0°C (stable)
800m
Coaches Corner for March 11, 2014 - back to the Ranch to start training new student Andrew, who I met at the Outdoor Show (a keener who wants to start motoring soon).





The new Ozone 2014 Brochure is now available online.





Gin Gliders & Gin Speedwings are now available direct in Canada from FlyBC and prices and availability is much better than in the past. We hope to have a demo fleet in stock in early March and we have ordered an Atlas M.





FlyBC is an authorized distributor for Ozone, Gin, SupAir, Nova, Paratoys Paramotors, APCO, Wills Wing. Some of our clients are unaware that we can source any & all paragliding gear here at FlyBC, call us for obscure brands as we have business arrangements with all manufacturers.

Current Demo Gear: Ozone Buzz Z4 (ML & L), Ozone Element II (S & M), Ozone Delta I (S), Ozone Delta 2 (L & ML & MS), Ozone Mantra M4 S, SupAir Delight Pod Harnesses, Ozone Oxygen II harnesses (S & M).

Why Ozone over other brands? - Click here



3/10/14

Woodside might be flyable . . . after I sort out gear and vehicles today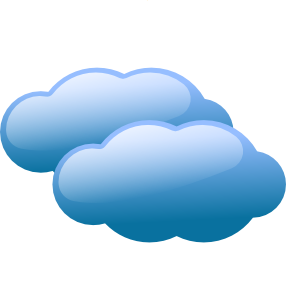 Agassiz BC

Mainly cloudy with 60 percent chance of showers. High 11.
220° @ 19
-2.2°C (stable)
800m
Woodside Report - I got back to the Ranch to sort out gear from the Outdoor Show and decided it looked too "iffy" for training, which later turned out to be a correct call.

It was drizzling in Chilliwack until 1 pm, then it looked a bit gusty as surface winds were coming through the trees at the Ranch.

I bought a new telescope and it should be setup later Tuesday for checking the winds.

When I left the Ranch for Vancouver, it was looking nice in the clouds definitely soarable if one could launch!

3/8/14

Vancouver Outdoor Show on the 8th & 9th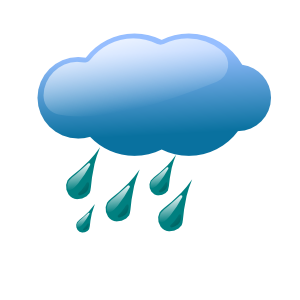 Agassiz BC

Rain. High 7.
240° @ 22
-2.2°C (stable)
800m
Vancouver Outdoor Show 2014 Report - First order of business this weekend was: Vancouver Outdoor Show at the Vancouver Convention Centre and this year we simplified the booth layout with our FlyBC designed self-standing simulator and a TV running the latest Ozone Videos downloaded to a USB stick running thru the LG Smart TV Unit.

The FlyBC designed self-supporting simulator requires no guy wires and has a pivoting balance bar that simulates flight and is super-stable even with a 280 lb pilot on-board.

While tearing down the booth I was glad that I brought less stuff as the loading area was difficult to get into so Colleen waited in the car as I did three trips without a cart.

We signed up at least 5 new students and sold a Paramotor & Ozone speedster at the Booth, a first for the Outdoor Show! That should pay for the rental and expenses.





Woodside Report - Gary P & Normando almost managed to soar on the first flight but then it got much lighter as the day went on.

Derek reports being able to drive right to the top parking area but did not dare to drive into the bottom as there is still lots of snow there, but it should be gone soon as the days are getting warmer. NOAA says 4C at launch altitude.

Bev's Woodside Report - I flew my maiden flight today on the Buzz Z4 and you are right I love it! Much nicer, feels real solid and when there is lift it bites into it smoothly. The brake system is so smooth to use.

I had to hike through the snow to launch and thoughts of hiking Elk is on the back burner for now. The conditions on launch were stronger than I have been used to in a long while, and the chicken in me wanted to not go but the hike back down was less appealing therefore I sucked it up and flew, and glad I did!

All together it was Norm flying the M4 (doesn't want to get his new Delta 2 damp), Gary, myself, and Derek.

Anyway that was a great day after all this snow and rain and did I say I love the Buzz Z4 ? And super service from FlyBC as always! - Bev L





Vancouver Outdoor Show 2014 Video Favourites - as voted by the booth visitors!



The Ozone Fazer: Precision Piloting from Ozone Paragliders on Vimeo.

The Ozone ZERO - Mini-wing from Ozone Paragliders on Vimeo.

The Ozone FIREFLY from Ozone Paragliders on Vimeo.
3/7/14
Vancouver Outdoor Show on the 8th & 9th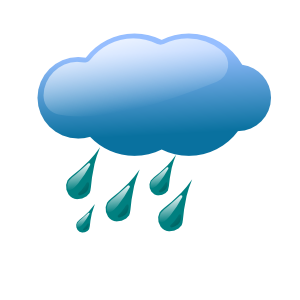 Agassiz BC

Rain. High 7.
240° @ 36! LOL!
-2.2°C (stable)
800m
Vancouver Outdoor Show Report - Very excited to be at the Vancouver Outdoor Show this weekend, our booth is #518 is all ready and we have a special promo through FaceBook, and if you need a free pass they will be at the Show Entrance (ask for FlyBC).



3/6/14

Stay Home for a few days but do come to the Vancouver Outdoor Show on the 8th & 9th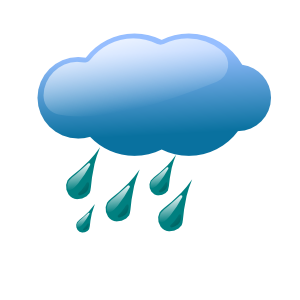 Agassiz BC

Rain. High 7.
240° @ 36! LOL!
-2.2°C (stable)
800m
Woodside Report - I was getting the Mazda back on the road after some f$%kers stole it and abandoned it on Hwy 7. Fortunately there was no damage and it only needed a belt to fix the alternator problems.

The snow is almost gone at the Ranch with the warm rains but there is lots of deadfall due to the high winds, so I know what I am doing next week. There are some road blockages up Woodside Road due to logging, but past President Al (The Hammer) read them the riot act about blocking access to our lease.

Very excited to be at the Vancouver Outdoor Show this weekend, our booth is #518 and if you need a free pass they will be at the Show Entrance (ask for FlyBC).



3/5/14

Stay Home for a few days but do come to the Vancouver Outdoor Show on the 8th & 9th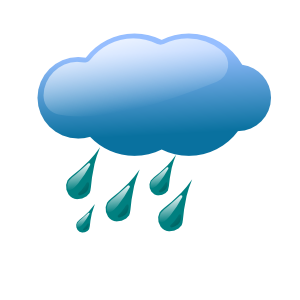 Agassiz BC

Rain ending late this afternoon then cloudy with 60 percent chance of showers. Amount 15 mm. High 10.
240° @ 30
-2.2°C (stable)
800m
Woodside Report - the snow is melting and the road is being plowed by Hydro so we can probably fly as soon as the rain stops.

Despite the wind forecast it didn't look too bad in the clouds. The telescope was stolen by some kids a few weeks ago, so I will have to get another one soon.





Ozone Mantra M6 from Ozone Paragliders on Vimeo.
3/4/14
San Marcos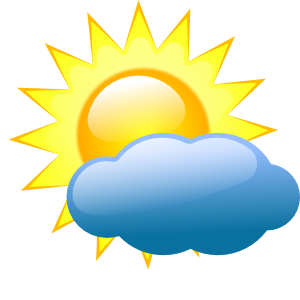 Guadalajara MX

Sunny. High 38C. Winds SW at 15 to 30 kmh.
240° @ 15
-3.2°C (unstable)
4000m
Last Mexican Adventure - today looked like a strong San Marcos day but I had to service the Cherokee, pay the hotel off and head to GDL for my flight at 5 pm, so no flying today.

First I dropped off the Cherokee at Escalera to fix the motor mount (too much torque lifted the motor and the fans hit the radiator), that took three hours so I took a bus into Jocotepec to pay Casa de Marina for the last guests, then walked into town to say goodbye to Herman at Frida's Restaurant and have breakfast. Then back on a bus to get the Jeep - 500 pesos (about $40 CDN) labour included and no more noise! We wanted to do it sooner but the parts were backordered.

I drove the Jeep to Ajijic to get it detailed as it got really dirty after 2 weeks of flying everyday. I also had the seats shampooed cause they were dirty before we took the truck. They needed an hour & a half so I walked into the real estate office to drop the keys off.

Today is Shrove Tuesday and the Mexicans celebrate it with a Mardi Gras Parade, which was quite a spectacle.

There was a mascot powdering everyone with flour and many folks got powdered in the crowd as the floats went by.

There were the cross-dressers too! Just like the Women's Fly-In!

The last group of cross dressers powdered me too!

The Jeep was ready when I got back but I had to change to get in as I was covered in flour.

Then back to Camilo's parents house to drop off the Jeep and get a cab to GDL airport. The Jeep survived a few weeks of FlyBC abuse and 2 traffic cop stops and actually looked better when I dropped it off!

The flights were on time, the bags made it and Customs in USA & Canada were fast and efficient. Sure beats a 4-6 day drive like late February.

The weather is another thing however.

see you all soon at Woodside.



3/3/14

San Marcos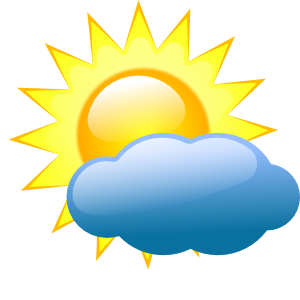 Guadalajara MX

Sunny. High 30C. Winds SW at 10 to 15 kmh.
140° @ 8
-3.2°C (unstable)
4000m
San Marcos Report - today looked like a Tapalpa day early as I have to make sure Lars get some last soft flights.

We got a late start and went over San Marcos to check the winds and it looked South on the dry lakebeds so up to launch there.

Oops, it was blowing over the back strongly. We waited a bit but it didn't look safe so we headed to Tapalpa as planned after we stopped for breakfast.

We were driving south on the Libramento around 11 am, when my internal driving computer figured out we were not going to get to fly Tapalpa and still make it back to Guadalajara to meet Ruben to deliver his new Delta 2.

We were still quite near San Marcos, so back we went to San Marcos Launch and behold it was now blowing up on launch.

Lars setup for his last flight here in Mexico as he flies out tomorrow back to snowy Canada.

He had an awesome launch and was ridge soaring in smooth lift.

It was not that strong so after a few passes Lars was getting lower and he headed out to Kordich Airfield.

Perfect approach and on final he did a nice sideslip into the grass area . . . like a pro!

He was packed up and waiting in the shade as I drove in from the airstrip as the gate was locked.

As I drove into the airfield, there was a big duststorm coming through as the south winds got stronger. Good timing for our flight.

We headed north to meet Ruben and got pulled over by three motorcycle cops in San Augustin. They seemed to be interested why two gringos were driving a Mexican Plated lifted Jeep. Good thing the Jeep is legally registered. We also weren't speeding or doing anything wrong (for a change).

We delivered the Delta2 and then headed further north to look at a Jeep Wagoneer that I am interested in. The address was correct as input into the GPS but we were in an area near the railway yards and could not find the house.

After asking a few locals who said it was close, I re-input the address and the iPhone said we were 16 minutes away. So we blindly followed the iPhone through rush hour traffic and when we got to the address it was clearly wrong. Fortunately, when I called Camilo to phone the seller he was able to tell me how to navigate the bends in the road where we were earlier and we found the Wagoneer. It weas a bit rougher that represented on the ad but an interesting choice for next years shuttle. We found the Jeep Cherokee a bit small even with only 4 pilots and Camilo decided he doesn't want to sell it quite yet.

Maybe we will find a new shuttle next winter before the tours start in December 2014.



3/2/14

San Marcos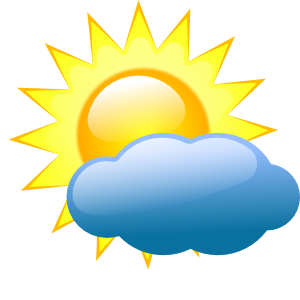 Guadalajara MX

Sunny. High 30C. Winds SW at 10 to 15 kmh.
240° @ 8
-3.2°C (unstable)
4000m
San Marcos Report - today was a San Marcos day early as I had to get Ben to the airport by 3 pm.

Camilo joined us and after breakfast in the Joco Plaza we drove straight to Launch and it was over the back with up cycles, feeling confident.

We started getting good cycles and Lars took off first and had a really nice flight down to the Kordich LZ.

Ben followed Lars out as I drove dwn.

When we arrived back on launch, Camilo was ridge soaring out front and it looked smooth.

Camilo was getting high on my Ozone Delta 2 demo as Ben launched, and then they both started getting "turbulated", it appeared that the SE winds were colliding with the thermals and making it bumpy, so Lars stood down as he likes the smooth flights at his level of 8 solos now. Smart Guy!

The guys headed out to land and it was smoother out by the LZ as expected in leeside conditions, so we drove down as Laura & others setup their HGs.

I drove everyone home as I was headed to the airport.

Later, Lars & I drove to San Marcos but it had gone south again and did not look good for a evening flight, so we BS-ed with Pedro as I am leaving in a few days.

Meanwhile back at the Ranch. Now you know why I spend the winter in Mexico, not much flying to be had in BC.







Someone had fun with Flybc.org! Here in Mexico on our Tour!



El Chante flight , lake Chapala from Philippe Broers on Vimeo.

3/1/14

Tapalpa early and then on to San Marcos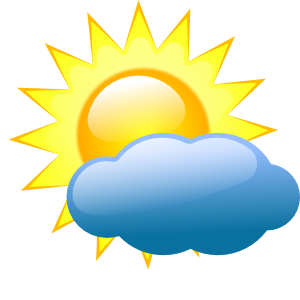 Guadalajara MX

Sunny. High 30C. Winds SSE at 10 to 15 kmh.
140° @ 8
-3.2°C (unstable)
4000m
Tour Report - we went to Tapalpa in the morning after trying out a new restaurant in Joco.

We arrived on the big launch around 11 am and Ben went first and had some nice thermalling getting high above launch with ease on his beautiful blue Ozone Rush III.

Lars was off right after Ben and he found it a bit bumpy as he wasn't connecting with the cores as well as Ben so I had him fly straight out rather than getting him rattled. Ben was already heading out by this time, but he could have top-landed as he had lots of altitude before he headed out.

The guys packed up and got a ride back up with some locals so I went to La Ceja to watch the Mexican PG Nationals Day 2 start out.

I watched a German Pilot on an Ozone EnZo I take off and climb out fast!

Task today was Launch - Sayula - Frontera. Frontera is on the plateau 6 kms west of launch. More on why that is maybe not the best plan later.

When the guys arrived back on Launch, we setup Camilo on the Delta 2 ML and he took off. The house thermal was working and strong as he followed another pilot above launch.

Ben was ready and clipped in. Lars was going to sit one out and offered to drive, so I stole Lars' Buzz Z4 L and got ready. Ben had a few aborts so I launched before him and started climbing right off Launch. Not big climbs but above launch. The good thermals were out front of the big hump.

I got in the house thermal and it was good! Really strong and rough! Yikes, maybe too strong for Ben??

I saw him try to get the wing overhead a few times as I climbed out and I was getting some pretty big surges on the Buzz Z4. When I had a chance I radioed for Ben to "stand down" as it was pretty wild over the gulleys.

Also there were thin high dust devils popping up on the plateau in many places, so it was getting pretty lifty at 2200 metres. That does not bode well for pilots trying to get to goal at La Frontera.

Camilo and 2 other pilots were now climbing and getting close to the ridge behind Tepec, and I was in a climb below them when my Brauniger batteries started to fizzle out in the IQSonic.

I said to myself, "you can thermal without a vario". After bumbling thru some sink, I started the Turkay Vario app on my Samsung S3 and got back in the game.

Camilo was now heading north as we had an appointment to do a tandem at San Marcos at 3:30 pm. He said he was going to the "Crucero LZ" which is near the highway up and I was within easy glide too. I orbit-ed around the LZ trying to figure out the winds as I had south aloft, but the dust where the workers were moving machinery was blowing north?

I spent 10 minutes setting up the approach and finally saw the flags and it was indeed south . . . strong south. strong enough that I parked myself near the entrance to the field and hovered in straight down.

I lost sight of Camilo but he radioed back that he was at the Amacueca Crucero a bit north.

I was packed up and just got to the road as Ben & Lars drove up.

On to San Marcos where we saw dust storms early on.

Ben & Lars got a ride up with Pedro K in the Bunker II as we had two ladies to take tandem and Laura also needed a ride up.

We got up to launch and it was strong south on the lakebed again with a dust storm.

We waited an hour before Camilo got ready and took off with his tandem in a very dramatic fashion.

He was able to penetrate okay, so others started to try to launch and it was hard to get a solid wing with all the cross winds.

Kind of like Bridal on a south day.

It was getting later and Lars was not into this kind of flying. Smart boy!

I sent the truck down with David from Oregon as he was test driving it.

That left me & Ben on launch and Ben got off after many tries and was going up & backwards out front. No problem as we have been setting up his speed system and he is well loaded. Only one problem as the sun was setting out front.

I tried to launch a few times and it was light down or strong south and I got a solid wing and was kiting on the ramp and the wing fell down as the cycle deteriorated to tail. Good thing I didn't go as I radioed Ben to see how he was doing and he said "can't get DOWN".

I could not make out which wing he was as there were 3 other solo gliders and a tandem out front and none were descending.

I suggested "big ears" & speed bar and Ben was soon moving forward and down and he landed softly partway to Chela's store.

Good thing I didn't launch as I had no speed system on my lift harness setup and I wouldn't have loaded up the Buzz Z4 very well.

The tandem landed okay as well (with el Doc as the pilot), but no reports on the other "suckers" in the air.

I caught a ride down in el Doc's Jeep and met the guys at the top of san Marcos and again we missed dinner as it was after 8:30 pm, so it was street tacos in Joco Centro, but they were very good!

A very good day of flying despite the south winds.



ps: we decided not to fly last night as the dust storms came across the lake from the south. as we drove down we missed some mayhem in the Kordich LZ as Lalo (a local Mexicano Pilot on an APCO Santana) got blown back into the trees. Two hours of machete time got it out and here are the remains.

Lalo flew it off later today and he was last seen going backwards again.