Woodside has showers forecast all day, so no flying is planned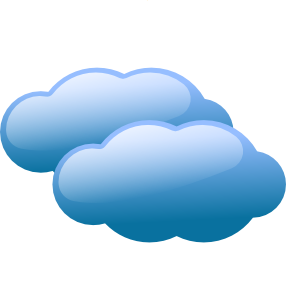 Agassiz BC

Considerable cloudiness with occasional rain showers. High near 15C. Winds light and variable. Chance of rain 50%.
240° @ 15
-3.0°C (unstable)

700 metres
Coaches Corner - we are here at Eagle Ranch from 10 am doing some renos in the Barn, preparing for the WCSC BBQ & Fly-In Saturday April 30th. Free camping after the party.





FlyBC is an authorized distributor for Ozone , Gin , SupAir, Flytec, Naviter Products (Oudie 4 Basic & 4+), Blackhawk Paramotors , Wills Wing.





Ozone just released the 2016 Ozone Glider Brochure with Delta 3 referenced in it. Also, the new Zeno EN-D 2 liner is mentioned and looks amazing.

Ozone News: The LM6 is now available for orders in MS and ML size. Like the very successful M6, it gives an increase in performance and stability over the LM5, but it could never beat the LM5 on weight, so the LM6 is only sold with standard risers.

The new LM6 MS size is a back pleasing 4.0kg.

Other News . . . We are just waiting on a load test to launch the Swift Max - a light tandem for XC adventures - in the next few weeks.

And the team are still working hard to finish the Delta 3 - a lot closer now, but still some areas to sort.

The Zeno, a baby Enzo, is performing amazingly, but the Delta 3 is the higher priority at this moment.

Third Party Article here.





Used Gear List: Updated April 29, 2016

Demo SupAir EIKO Hiking glider - $3000 CDN - only 8 flights on it - first in North America, 2.7 kgs! Info is available at Eiko Specs

SupAir XA13 Harness L size, 4 hours like new - $1000 (superlight pod for the X Alps)

Ozone Oxygen I Harnesses, demo models - $400
Ozone Rapido 13 Speed wing - new demo - $2250 CDN
Ozone Zero 19 Hybrid Mini/Speed wing - 3 hours - $2250 CDN
Ozone Swift 4 ML in Blue/Purple from 2015 EN-B - 40 flights - $2800 CDN
Gin Atlas X-Alps Large EN-B (light version) in Blue from 2014 - 60 hours - $2100 CDN
Ozone Alpina 2 MS in Red/Blue from 2015 - 80 hours - $2700 CDN
Ozone Delta 2 L from 2013 in Blue/Orange - 100 hours - $1500 CDN
Ozone Mantra M-6 MS in Yellow from 2015 - 30 hours - $2700 CDN
Icaro Wildcat 2 XL good to 115 kgs EN-B - $900 CDN no taxes, 100 hours 2011 model.

Niviuk NK1 XL 100-130 kgs with harness & reserve EN-A - $2000 with 40 hours (good student rig)

BGD Dual Tandem 140-220 kgs in Red/Green - $2000 CDN - 80 hours
SupAir SORA Tandem 140-220 kgs in White - $2500 CDN - 80 hours
JoJo Wings Quest 2 Tandem 41 Blue/Red from 2011 - 60 hours - $1400 CDN

BlackHawk AirMax 125 Paramotor with your choice of new wing for $7,000 USD. Just broken in, 2 hours.

BlackHawk MZ100 Paramotor w/travel cage & wing for $7,000 CDN. Just broken in, 5 hours.

Compact Radial MZ34 (313cc) powered Quad Paramotor with Electric Start for $6000 CDN (no wing).

BlackHawk Velocity Edge 28 Paramotor Glider - 4 hours - $2400 CDN

4-28-16

Woodside is looking flyable from 10 am on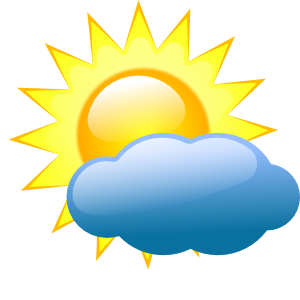 Agassiz BC

Mostly cloudy skies. High 18C. Winds light and variable.
240° @ 8
-3.0°C (unstable)

1100 metres
Woodside Report - we a great day despite the wind forecasts (forecast to be "windy near Hope around noon").

We got Travis and Brian three training flights in light winds.

It was just enough wind to reverse launch and Brian & Travis did their first reverse launches off Woodside today.

We were waiting for steady east wind in out field to get Travis' motor fired up for his first flight and we finally got some nice wind around 1 pm.

We set up his motor and wing at the west end of the field so he could run through the landing circle. I had to clear a path in the hay windrows so he wouldn't trip on his takeoff run.

We warmed up the motor, and the wind died.

We waited and after 4-5 minutes we got a nice cycle and Travis was off and flying first try!

He followed the flight path to climb out over the Ranch inside our boundaries and was soon at 500 feet and cruising.

I told him to enjoy the airtime and he got back in the seat and flew around Harrison Mills while we took Brian up for another flight off Woodside.

When we arrived Travis had climbed above launch height out over the Ranch.

Brian flew off in stronger winds and got to soar a bit before heading out.

Travis landed just after Brian, logging an hour on his new Blackhawk Paramotor, and he said the landing was easier on the motor as the brakes are tied higher (so more flare authority).

We went for lunch after 3 pm, just as Kevin A & Rod F launched and they were still in the air at 6 pm.

No major winds all day long at Mother Woodside!





Tip of the Day - check your reserve pins before clipping in at launch.

I noticed an un-named pilot walking up to launch with his harness not packed in his backpack, and he dragged it on the ground a few times as he hiked up to launch.

I suggested checking his pins as his handle was dis-lodged.

One of the pins was out of the bungie and I suspect he had been flying it that way.

Pack you harness in the backpack, as movement in a truck or just walking up to launch could dislodge a pin.

And check your pins before getting in the harness.


4-27-16

Woodside is looking flyable from 10 am on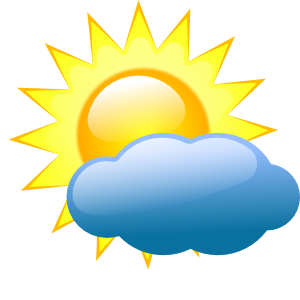 Agassiz BC

Mostly cloudy skies. High 18C. Winds light and variable.
240° @ 8
-3.0°C (unstable)

1100 metres
Woodside Report - we were here at Eagle Ranch from 10 am on with students.

It was a quiet day with just Brian & Travis doing lessons today and they are progressing well.

I also had a few tandems to do, and the conditions were nicely soarable for Tandem #1 with Lissette abd we got to thermal a bit with Martin N.

The students got 4 flights before it got too strong and then they went kiting when it was time do do Tandems #2 & #3.

Again, perfect for launching tandems, inflow 10-15 kph and soarable on the North Face and the South Knoll with embedded thermals.

Nice landing conditions even though the field was being hayed.


4-26-16

Woodside is looking flyable from 10 am on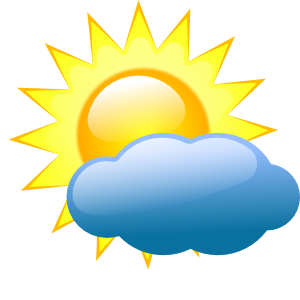 Agassiz BC

Sunshine and clouds mixed. High 16C. Winds light and variable.
240° @ 6
-3.0°C (unstable)

1000 metres
Woodside Report - we were here at Eagle Ranch at 10 am on with 5 students.

They were all doing very well until late in the afternoon everyone was getting tired after 4 flights.

Brian got to thermal the SupAir EIKO Hiking wing on several flights including the first flight at 10:30 am, when he climbed right back to Launch Height from the Construction Zone.

Most of the flights today had the students getting above launch with little effort, smooth lift all over the Valley.

We had many Circle Landings today as the students are refining their approaches, despite the thermic plowed field west of us.

The Pros were out going XC today with Alex R completing and bettering his own Raymont Challenge (Woodside - Bear - Ludwig - Elk and back to Woodside). This time he also flew over to Sasquatch Mountain and got to 1800 metres to extend his triangle significantly. and then he top-landed to go retrieve Claudia & Kevin in Agassiz after their XC flights.

I snuck in a tandem with Josh's mom at 130 pm, and it was very nice at 1300 metres but damned cold. The immature bald eagles were having fun "shadowing us" on the way to the Ranch.

Degas did a little movie where you can see our tandem heading to 'base, before he headed to Sasquatch and west.



As I mentioned everyone was pretty tired and we had a few duffs on launch, but the two guys that got in the air had an interesting ride as the air had a gusty layer just above the Ranch, oddly as the winds seemed much lighter on top and the Harrison Bay looked calm. But their EN-A gliders did a good job of staying inflated and the guys kept their course and had successful landing with Andrew in the circle again.

A good day for us with 4 flights for most students and the last two guys got their 5th flight in getting high all the way to the Ranch and the trashy layer.

Congratulations to Andrew & Samathah for passing the P-1 Exam later today with great marks, a solid understanding of flight!

There were many good XC flights today in BC Leonardo Tracklogs here.


4-25-16

Woodside is looking flyable from 10 am on, but watch out for higher winds later in the day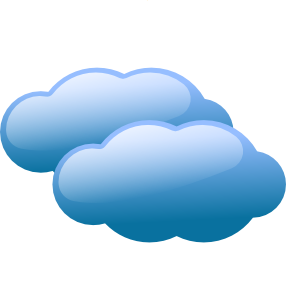 Agassiz BC

Sunshine and clouds mixed. High 14C. Winds WSW at 10 to 15 km/h.
240° @ 12
-3.0°C (unstable)

1000 metres
Mission/Woodside Report - I had a busy day with 5 students, all but one were returning students from last season, so we went to Mission to do some training hill flights to get them "tuned up".

After a 90 minute session and many flights at Heritage Park, we returnd to find perfect inflow conditions and we headed up the hill.

Denis was already flying when Samuel launched to test the air for us.

Samuel was sinking out by the South Knoll and it looked great for students so we launched Brian first and he had a nice climb on the way out to the Ranch.

Next off was Andrew and he also had a nice long flight with good altitude and speed out to the Ranch, nothing to suggest it was too strong.

Samuel now found some lift and was near Denis at cloudbase.

After a few tries we got Lucas in the air and he was not controlling his flight path very well and he "blundered" into some big lift as he flew too far south off launch and was getting "hoovered" by a black cloud.

After some minutes we got him to pull "big ears" and he descended on his way to the Ranch.

Denis top-landed, as did Samuel, to report that it was very lifty.

We waited to let conditions mellow out for Samantha, watching the cycles and the birds.

Denis relaunched as did Samuel and they looked smooth and the lift not too strong, so we launched Samantha on the Buzz Z4 demo and she did very well landing in the circle!

We went kiting in the Eagle Ranch LZ as it was too windy by now for safe student flights, quite gusty in our field but a good challenge.

New student Travis arrived to learn how to Paramotor, but first order of business is learning how to kite. He did very well, in fact maybe better than the more experienced students.

After 5 pm, Samuel came in to land and it was manageable conditions for students so we went up to launch. Kevin & Samuel were still flying around near the North Cliffs.

One by one the students launched and had nice long flights with no drama. Travis got his first solo in on this round. Lucas was having launch issues so we kited a bit and he drove Kevin's truck down.

We picked everyone up and were back on launch at 630 pm, and we had another nice round of flights. Lucas and I kited on top to perfect his launch skills.

What a day, despite a cloudy forecast it got all blue and we had manageable winds all day for Novice/Intermediate pilots with some shutdown mid-day for safe student operations. Great progress today from everyone!





Blanchard Work Party Report - We are so happy with all the work that was done today. We had the right people on the right day and the schedule went flawlessly. I can't wait to have you all up here to see the improvements that we did not only for our community but for all Blanchard Mountain visitors.

We are happy to announce that the foundation of free flight approved our grant for $2500 just in the nick of time. The executive director for the FFF stated that our proposal was exactly the type of project that they wanted to support. Please check that box the next time you renew your USHPA membership and send a little love their way. I want to thank the people who provided private donations and all of you that attended fund raisers to support this project.

I want to thank all the volunteers that spent their day helping. I want to thank my wonderful wife for providing us with coffee, breakfast treats, and a huge lunch spread to keep us going. I want to thank our "pilot" civil engineer,Tom Lee, for volunteering his expertise to make sure this project was successfully implemented. I want to thank Ken Robinette for bringing the tracked power hauler that made the trail building possible...and so much more. I was SO blown away by Josh and the great "kids" who represent the Washington Conservation Corps that worked hard all day for us. And to the DNR recreational managers, Rick and Hyden, that have supported our efforts to make Blanchard better for all of its diverse user groups. Thank you. We are so lucky to have your support.

I hope to see you all at the Blanchard Bash/DNR trails days on June 4 for what will be a great gathering of some of the best people I know in the NW.

Sincerely,
Jeff Beck
NCSC Site Chairman



4-24-16

Woodside is looking wet at times but we are staying home as Savona is blown out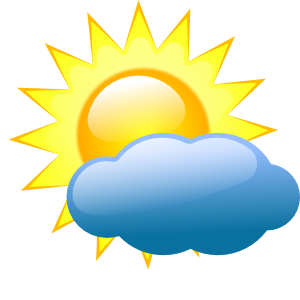 Agassiz BC

Rain showers early becoming more intermittent for the afternoon. High 13C. Winds SW at 10 to 15 km/h. Chance of rain 50%.
240° @ 15
-3.0°C (unstable)

600 metres
Woodside Report - we were getting rained out at the Ranch but I was here for repairs & repacks.

It mght have been flyable around 5 pm, but it kept Over-Developing and sprinking while I was brush mowing the cedars.

Reports from Savona said that the Toilet bowl was working . . . for speed wings!





Tip of the Day - when close to trees or terrain, always "Figure-8" or "S-Turn" away from the hill. Once you get above the terrain significantly you can start to "360".

When you do "360s" you are downwind for half of the turn, and you can get pushed into terrain or fall into sink on the backside of the thermal.

Also when doing "360s" you lose sight of your obstacles and it is possible to get "boxed in".

An un-named pilot shared this video demonstration of why this is so important to do "Figure-8s".


4-23-16

Woodside is looking wet so we are heading inland to Savona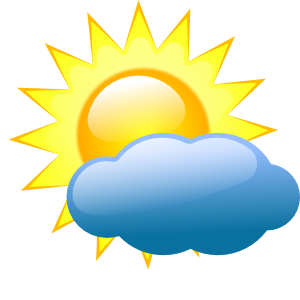 Agassiz BC

Savona: Sunshine and clouds mixed. High 21C. Winds SW at 10 to 15 km/h.
240° @ 10
-3.0°C (unstable)

2500 metres
Woodside Report - we thought we were getting rained out at the Ranch so we thought about heading to Savona after 900 am . . . but no students showed up?? So we stayed home and worked around the yard.

Around noon, Brian H called and he was in Savona with his paramotor and he said he really did not need the motor as it was very lifty!

It would have been a great flying day but maybe too strong from the Upper Launch, but the lower launches woud have been good and there was a light breeze.





The Sail Loft at Eagle Ranch has been completed and we now have two simulators installed.

Also the reserve repack area has been moved to the west end of the loft for speedy repacks.

The floor has been covered with a heavy duty vinyl lino that ensures wings don't get damaged during inspections.

It is ready for parties too like next weekend's WCSC Fly-IN and BBQ Party on April 30.


4-22-16

Woodside is looking flyable between thuderstorms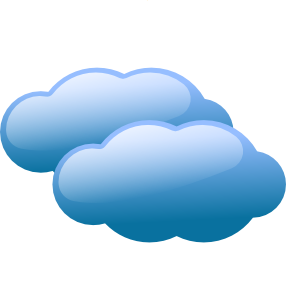 Agassiz BC

Increasing cloudiness. A few showers beginning near noon. Amount 5 to 10 mm. High 17.
240° @ 10
-3.0°C (unstable)

800 metres
Woodside Report - it rained most of the day, so I was cleaning up the Barn for the WCSC April 30th BBQ & FLY-IN.

Joe came by and we cleaned and inspected his wing after Scott retrieved it from a 200 foot tree at Bridal. One long rip and a smaller hole was all the damage, it is going to Canadian Aerosports for a professional repair.

A few new toys arrived, new Oudie 4 Varios for Colleen & I. Moving maps, airspace loaded for the entire world (handy for El Toro in Manzanillo).





Brett had some nice flying in Brasil on his Gin Boom 10!



Castle in the Clouds from Brett Hazlett on Vimeo.

4-21-16

Woodside is looking flyable for one more day before it rains this weekend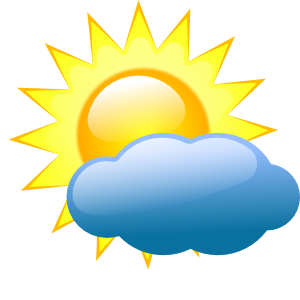 Agassiz BC

Partly to mostly cloudy. High 21C. Winds light and variable.
240° @ 6
-3.0°C (unstable)

800 metres
Woodside Report - Hayden arrived just before 9 am, and he had done a 2 day course last April so he was ready to fly after some kiting tips, so we went up the Mountain at 10 am.

We had light cycles and all of his 5 previous launches last year were reverse launches, but he did just fine on the SupAir EONA L, nailing his first try in light winds.

He had a very nice approach and overshot the circle a bit, but after that he had it figured out pretty well.

The day was very inverted with lots of Vancouver smog hanging in the Valley. The inflow winds brought it all in but there was nowhere to go so it piled up near Bridal.

There were light thermals, enough to extend one's flight but to much to turn in. Hayden's flights were averaging 15 minutes though.

Bev & Norm joined us for one round and Bev disappeared after launching with a tangle that forced her into Riverside. She tried calling on the radio but we were on family channel 13 so never heard her, but she managed to hike back to the road okay.

At the 3 pm Mark Ali & Paul came out too, wanting to get back on the "paragliding horse" after a long hiatus. Ali was trying out our Buzz Z4 demo as she has a Buzz Z5 on order and we already sold her Element II to Harlee.

Ali had a nice flight but it was just at the point where the winds were picking up and the thermals getting trashy, but she did very well and even hit the landing circle!

Paul not so lucky as he hit lots of wind and he got parked over the Maple Tree . . . even going backwards at times. And he missed the circle.

We debriefed over the weather forecast and decided that Canada RASP was correct in the forecast for +30 kph winds after 5 pm, and sent everyone home. It did not look like it would lay down before dark, and CanadaRASP was right.

Hayden did log five quality flights today and no reverse launches today which he was happy about, and got to go home early to start packing his house to move back to Houston.

Derek arrived at the Ranch around 6 pm, and we thought it looked possible to do some soaring so we headed up.

It was nice on launch, barely soarable winds when I took off on the Delta 2 L. I had to scratch around in mixed thermals & ridge lift to get above launch and then it was easy to stay up.

Derek launched just after me and we were both staying up but it started getting stronger as the windsock on launch was pinned straight back.

We could penetrate but speed bar was needed to make any progress.

I tried a few top landing approaches and I could park over launch but gusty thermals would push me up and back, not so pleasant to get pinned back there!

I made three attempts to top-land and the last one I hit sink/rotor to the south of launch and I was going down fast so I bailed and missed the trees below launch and said "$#%& that" and started trying to get back up before heading out. Derek was already half-way to the Ranch and at about 1000 metres.

I had to go on "full bar" to start moving forward but I did not get the good line Derek did as I was blown north and in a sinky line.

And it started raining on us, big drops that felt like hail.

Despite the sink and wind, I persevered and got some lift off Hwy 7, and the bump by the HG LZ but still needed half to full bar to go forward. I had to get to the Ranch, as my keys were in my pocket and Derek's truck on top.

I arrived at the Maple Tree with decent height and had a nice circle landing in SE winds, and watched Derek lose his height over Duncan's and he had a nice landing too.

It always amazes me that in this strong South wind, that we get no rotor or shear layers in the Eagle Ranch LZ. As Al about his positive pressure theory and it will explain it all!

After it got dark we had a massive thunderstorm with hail, rain and wind. That explains the gustiness and strength of the wind we were flying in.





Bridal Report - Kevin reported good conditions above 1400 metres. He flew to Elk and back and had to wait for the +30 kph wind in the LZ to drop down before chosing to land.





Bridal Glider Retrieval Report - Scott from Scott's Tree Care and his helper got to the location early today and got Joe's glider down in one piece. The tree was 200 feet tall and not in a good place overlooking a cliff.

Scott's Tree Care | 604-703-3731





Some guy in the US built his 11 year old son a paramotor. Nice Dad!


4-20-16

Woodside is looking flyable but inverted and lame . . . maybe some late afternoon soaring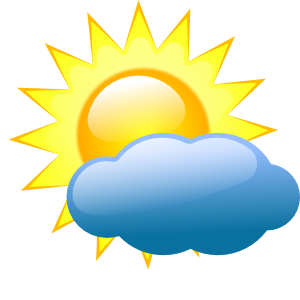 Agassiz BC

Mainly sunny. High 28. UV index 5 or moderate.
240° @ 6
-3.0°C (unstable)

800 metres
Woodside Report - it was a chores day til 1 pm as I had my Van in for servicing in Agassiz. Weed-whacking in the heat was sweaty but got it done in time for the WCSC Fly-In/BBQ party planned April 30th here at the Ranch.

Norm, Bev and Kayla went flying around 2 pm.

Norm stayed above launch for about 40 minutes.





Pemby Report - some folks were flying in Pemby, and Guy got to 2675 metres on a flight to Goat and back.


4-19-16

Woodside is looking flyable but inverted and lame . . . does anyone want to head to Mara Lake?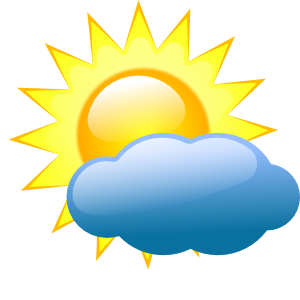 Agassiz BC

Mainly sunny. High 28. UV index 5 or moderate.
240° @ 8
-3.0°C (unstable)

800 metres
Bridal Report - I was at Woodside after noon, but it looked much better at Bridal.

I headed to Bridal at 3 pm to see Alan landing after a 45 minute scratchy flight and decided I had more important chores to do.

Martin, Claudia, Dennie & Julian headed up at 330 pm, and they were seen soaring just above launch later in the day.

Joe got down last night around 11 pm, but his wing is still in the trees until Scott's Tree Care can recover it Thursday or Monday. Cost is around $600 as it will take 2 guys several hours to get it down. It is not in a nice area for climbing as it is next to a cliff.





The Colima volcano in western Mexico erupts on Tuesday and Wednesday, releasing large plumes of ash and smoke. A timelapse video shows the volcano releasing lava and shooting large columns of ash and smoke high into the sky. The 'fire volcano', as it is also known, is one of the most active volcanos in Mexico and has had continued activity in the last months




4-18-16

Woodside is looking flyable but Bridal promises better altitude gains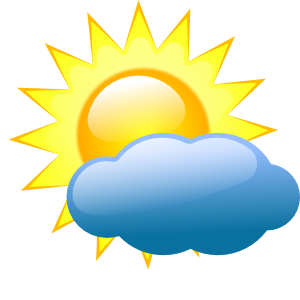 Agassiz BC

Mainly sunny. High 28. UV index 5 or moderate.
240° @ 9
-3.0°C (unstable)

1500 metres
Bridal Report - Bridal looked good after 1 pm, but we didn't start taking off til 3 pm as we had so much east wind.

Martin N hiked up before us and launched first as we got up to the launch and he worked hard.

Alan hiked too and he also launched after Martin, and they got up and then down many times mostly to the east of launch.

I launched after John & Monica, from the top slot and I caught a good climb right away to the east.

Nicole joined me a few times and out-climbed me as she drifted towards Archibald.

I headed to Alan's Ridge where I caught a great climb to 1300 metres and was looking great until I tried to get to the Saddle and hit sink back to the ridge height.

I had overloaded my Escape 2 harness with extra gear and I could not get back in the seat, so it was quite uncomfortable in the nether regions but I hung in for 1:30 until I saw Joe land in the trees! He had been too low for some time but I thought he was on another channel as I heard his radio on launch on a family channel, so I did not warn him to fly out.

I flew over Joe as did George M, to check his location and situation and we headed out to the LZ to call SAR.

By the time I was packed up the RCMP and SAR were there getting situated.

There is a gated road up from the golf course that SAR was hoping to use but I am sure it would be dark by the time they got there to Joe's position.

Tip of the Day: Please fly with a rope kit and learn how to use it.






North Shore Accident Report - the news wires lit up around 8 pm as an un-named pilot flying an old Nervures Kenya hiking wing (circa 1996) was found in the powerlines near Montroyal Ave.

They were unhurt and only 8 feet off the ground but Hydro cut the power to 2800 homes as firefighters got him down.

The pilot was said to be in his 50's but no name released in the news.


4-17-16

Woodside is looking flyable at 830 am, light outflow in Agassiz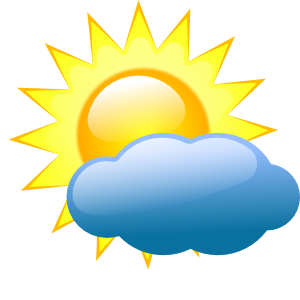 Agassiz BC

A mix of sun and cloud. Clearing late this afternoon. High 24. UV index 5 or moderate.
240° @ 5
-3.0°C (unstable)

1000 metres
Woodside Report - it looked like Woodside would have outflow til 1 pm, with light lift, so we had planned to drive to Savona for Damien & Micheal's second day of lessons, but it was already launchable thru the webcam at 10 am (despite it blowing 20 kph from the North at the same time in Agassiz).

We drove up around noon to find light outflow with strong outflow in bursts, so we waited and worked on pinning down the carpet. Damien learned about launch maintenance on Day Two of his course.

By 1230 it was blowing up nicely and some experienced pilots flew first. It was smooth as evidenced by the birds and paraglider pilots.

Damien and Micheal were off and flying by 1 pm and had nice flights with perfect circle landings. This despite getting bumps off the newly plowed LZ.

By the end of the day the boys had had 4 more flights, for 8 high flights total in two days of training. They are going to be flying around Calgary on their new Ozone Firefly 3 speed gliders so say hi to them if you meet them.

This beats me having to drive 5 hours up and back to Savona, plus Damien & Micheal got 4 quality flights and some good airtime towards their P-2 ratings.

Congratulations to Sean G who passed his P-2 exam today with 85%, and has now over 40 flights which qualifies him for his P-2 rating with Ridge & Thermal sign-offs. He is flying an Advance Epsilon 6 we sourced for him and looking very smooth at launch & landing despite working too hard and not flying enough.

Reports from Martin N at Bridal came in with him getting to Upper Launch after a long time trying, as it was stable and inverted here in the Valley. No gloat reports from Pemby so I assume it was stable there too?


4-16-16

Woodside looks good after 1 pm when the inflow starts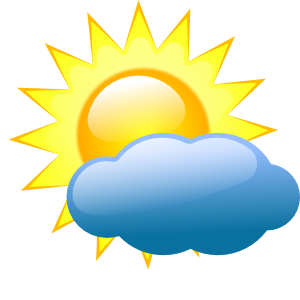 Agassiz BC

Mainly cloudy. High 16. UV index 4 or moderate.
240° @ 7
-3.0°C (unstable)

900 metres
Woodside Report - I was sitting in the kitchen at 8:00 am when there was a large bang and I looked out to see a Cooper's Hawk lying on the deck. It had flown into the window and was looking dead, except it was still breathing.

I rolled the bird over and it came to, but was quite stunned and it looked like it had an injured wing, but after taking it to the outdoor screened kitchen area to keep it safe from Bob or others, it was able to fly around.

When it looked ready I released it and it flew into a fir tree and was gone after 30 minutes so I hope it survives.

We started lessons at 930 am, kiting with new students Micheal & Damien from Calgary. They are here to learn how to fly paragliders and speed wings and they have ordered Firefly 3 gliders from Ozone.

Again, I was blessed with fast learners as they were soon sprinting across the field in nice 10-15 kph of North wind in our Eagle Ranch LZ.

We did the customary ground school lessons in the Barn while waiting for the winds to switch, but in the meantime Jason had hiked up Woodside and flown down on his Zero 17.

After we reconnected with Jason, he offered to be the wind tech and we headed up the mountain.

Nice inflow cycles and Jason flew off on his Ozone Octane 2 and showed us the air was calm and smooth for the boys first flights off Woodside.

Both guys had good launches but were a bit hard on the brakes as they are used to sky-diving canopies, but they improved vastly over the day.

Sometime after the first flights the local pros arrived and were looking good until a sink-cycle came in and we watched Al, Peter & Claudia grovelling near Riverside for 30 minutes but Pete & Al climbed out eventually (Pete on his brand new Alpina 2).

Colleen was flying the new SupAir EIKO 23 and she got well above launch commenting "This wing is fast!".

By the end of the day Damien & Micheal logged 4 flights and were hitting the landing circle in the end.

At 6 pm, Paramotor Paul arrived and took his MZ175 powered paraglider out for a spin, great no wind forward launch, and he flew for an hour over Harrison Mills. He has a Kangook Frame, and we are getting one of these with an MZ100 soon from the manufacturer for training flights.



The experts are heading to Pemberton Sunday with XC hopes & dreams.





Kimberly Report - Rob H reports in from Kimberly flying his new Ozone Geo 4 off the Butte. Some who have flown here say it can be quite turbulent with big thermals but Rob looked smooth.





PWC Brasil Results - Ozone Team Pilot Felix Rodriguez is in Top Spot on his Ozone EnZo2 after 7 tasks and the Comp is now finished.

Results here and you can select individual tasks or the overall results.




4-15-16

Woodside looks wet at times but we are hoping for some nice lift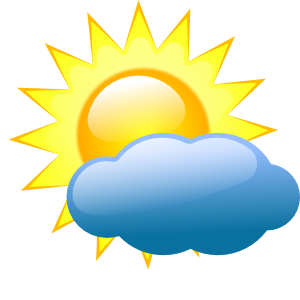 Agassiz BC

Cloudy skies. High 14C. Winds light and variable.
230° @ 14
-3.0°C (unstable)

900 metres
Woodside Report - it looked like Woodside could deliver today, with not a high cloudbase but soarable lift to 1000 metres.

I had errands to run in the 'Wack and got back to the Ranch at 1:40 pm to find a truckload of pilots waiting for me, thanks Kevin for waiting.

We arrived on launch to lame cycles and low cloudbase and no sun, which usually spells "sink out".

Kevin launched first, followed by Martin N. They struggled and grovelled at the South Knoll.

I launched third on latest Delta 2 trade-in, a Large that has seen action in Pemby-Mexico-Australia before coming back to Harrison Mills.

I can report that the Delta 2 still flies like factory new as just after launching I found a nice narrow thermal just south of launch and took it to 'base in a few minutes.

Kevin & Martn joined me after abandoning all hope on the South Knoll.

"Every now and then a blind squirrel finds an acorn" I thought as I stayed at 'base for the entire flight, until I got the bright idea of top-landing. As usual, one comes in at a perfect glideslope and gets bumped up on final. This happened three times, and then just in front of launch you start to sink out.

I was able to climb back above launch a few times but I gave up on the third pass as I saw Kevin setting up to do the same.

It was good timing to fly out then, as just after I landed at the Ranch it started to sprinkle.

Martin was still in the air under some dark clouds, zoom in to this picture and you will see him just below the cloudbase.

Eric the farmer is plowing up the corn field to re-seed hay, so in the next month we will have a nice big LZ again.







PWC Brasil Results - Ozone Team Pilot Felix Rodriguez dropped to second spot on his Ozone EnZo2, he is behind by three points only after a 107 place finish just short of goal.

Results here and you can select individual tasks or the overall results.




4-14-16

Woodside looks wet at times but we are hoping for some nice lift for Homer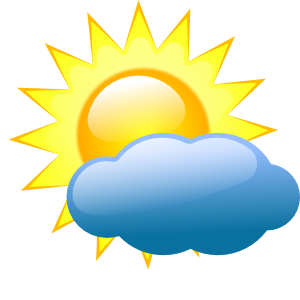 Agassiz BC

Cloudy. 40 percent chance of showers early this morning. Becoming a mix of sun and cloud near noon. High 14. UV index 3 or moderate.
260° @ 5
-3.0°C (unstable)

1000 metres
Woodside Report - it looked like Woodside could deliver today, not a high cloudbase but good lift to 1100 metres.

I had only one student today and Homer was not disappointed! He had spent the past few days flying off the sites in Savona, doing well with launch and landing practice, but not much airtime.

He got one really nice flight first thing this morning on the Ozone Buzz Z4 demo with lift lift.

Then we came back up and he tried the SupAir EIKO demo on flight #2.

Homer got to watch Denis do a smooth top-landing as he got ready.

Homer got much more lift and was able to thermal over the Construction Zone this time.

We went to lunch after 1 pm and discussed his flying plans back in Calgary, probably Golden and Mara.

He was heading home so we parted company but he took a nice glider home for kiting and future paramotoring, so he can practice his new-found skills.

Bev, Norm, Martin N & Matt J arrived and we headed up to partake in some smooth ridge lift.

It was much colder on top as we installed a new carpet panel (thanks to Andrei for the donation), and folks got ready to fly.

Bev left her new Buzz Z5 at home?? So she offered to drive.

I put together an Ozone Delta 2 L with SupAir Escape 2 harness as my XA13 pod is missing a reserve, and added a last minute speedbar at launch. Good thing as I later found out.

Martin, Matt & Norm launched and were all in the clouds right away as cloudbase was at the peak of the South Knoll.

As it got colder, 'base dropped at times threatening to envelope launch.

We soared around easily but the lift was not strong maybe +1 m/s with occasional spikes to +3 m/s.

Even with mitts it was pretty cold as I had to constantly unwrap to wiggle my fingers.

We flew for about an hour when I decide to try a run out to the Ranch to check my speeds. No GPS but it was pretty slow so I went on bar which helped. I was beeping all the way out as I headed to some clouds out over the sandbars but I hit a wall of sink and turbulence over the Construction Zone that pushed me bacwards??

It must have been the boundary layer of the thermal creating the clouds and I could not punch through so I had to go around to the north a bit to move forward.

Now on full bar I could sneak forward over Duncan's farm where it was windy but smooth. Wind in the Eagle Ranch LZ was 15 kph from the east on the ground.

I landed nicely and watch Matt get blown over the goal post trees, and Martin as higher and come over he field wel upwind.

Norm caught the sandbar thermals and was way high and upwind, but that didn't help his landing as he turtled on the flare. Bev did a little "hee hee" was she watched Norm on his butt.

More carpet layers are needed, so keep looking folks.





PWC Brasil Results - Ozone Team Pilot Felix Rodriguez is still in top spot on an Ozone EnZo2.

Results here and you can select individual tasks or the overall results.





World Cup castelo 2016 task 4 wednesday from Philippe Broers on Vimeo.





World Cup Castelo 2016 task 5 thursday from Philippe Broers on Vimeo.

4-13-16

Woodside looks wet at times so we are heading to Savona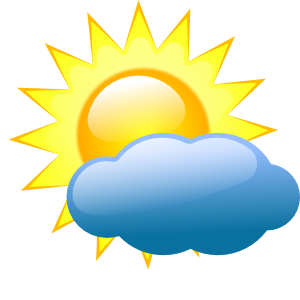 Agassiz BC

Cloudy with 60 percent chance of showers. High 13.
210° @ 5
-3.0°C (unstable)

1500 metres
Savona Report - it looked like Wednesday was going to be wet out at the Ranch til noon, so a road trip to the Interior was more productive.

Five students all wanting to get to the next step of paramotoring, and Savona has the perfect venue.

We arrived at noon to find puffy clouds and no wind. It is rare to get no wind in Savona.

We went up to the Toilet Bowl where there were light cycles and the guys all got a solo flight to get tuned up. Except Scott who found the only tree/bush on the slope and had to extract his wing while I retrieved the others.

Mike was having fun checking out the deer that were roaming in the Bowl, the deer were not even phased that he flew overhead.

Homer is on Day Two and executing perfect launches and landings on the Buzz Z4 demo even with a dead radio.

We moved to below the pimple to try some thrust walking without a wing to get used to the weight of the motor.

I tried some inflations with the motor but the winds was from all over and I could not get a solid wing overhead so we moved to the Dump Ridge where we found perfect NE winds right off the lake.

I flew the BlackHawk MZ100 paramotor with the EONA L wing, sweet combo! It was mildly thermic so not much throttle needed to get high, but not rough either. Perfect for the newbies.

Scott was up next and he had a few aborts due to the higher clip-in points but after three tries he was airborne and flying around. It took some coaxing to get him in to the seat, after which he enjoyed the flight.

He had a nice landing on his feet at the top of the Dump Ridge, and we swapped pilots to David.

We kept using the same wing for everyone, and it is a Large so it will get off the ground quickly for the lighter pilots.

David got off after a few tried too, same issue with the high hang points after three days of free flying.

The new Blackhawk Weight Shift kit on the Kestrel frame eliminates the problem of transitioning between free flight and paramotoring, but we had an older frame and will have to be modified to accept the weight shift arms (not a big job).

After David flew, we hooked in Mike and he got off after two tries, as he saw the previous problems and avoided them with high hands.

Last up was Philipp, and he gave up after a few tries, maybe a bit nervous. But we had an awesome day with 3 out of 4 pilots soloing on the Blackhawk Paramotor!

Meanwhile, Homer was setting up and flying off the Dump Ridge by himself looking super confident on the Buzz Z4. And this is only Day Two for him!

We got back to Woodside too late to fly for Homer as the other guys headed home to Vanderhoof from Savona.

But apparently Bev, Martin & Dennie flew Woodside and she tells me she is loving the new Ozone Buzz Z5 as it took her to Bill Best's, over to the Communty Hall and back to the Ranch with ease.







PWC Brasil Results - Ozone Team Pilot Felix Rodriguez is still in top spot on an Ozone EnZo2 with only a 12 point lead after 4 tasks!

Cody M from the US of A was a star at the Willi in Golden this past year and is in third place also on an EnZo2.

Brett H is in 39th place but he is trailing with not that big a point spread as the competition pilots are really good and despite his making goal everyday it is all out racing to get leading points and fastest times.

Results here and you can select individual tasks or the overall results.



World Cup Castelo 2016 task 3 tuesday from Philippe Broers on Vimeo.

4-12-16

Woodside looks stormy but maybe an early flight is possible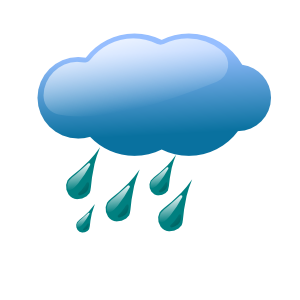 Agassiz BC

Cloudy. Periods of rain beginning this morning. High 12.
210° @ 25
-3.0°C (unstable)

700 metres
Woodside Report - Tuesday was rained out but I got some chores done including tuning up the MZ100 motor and delivering Bev's new Buzz Z5. But we are flying tomorrow somewhere.





PWC Brasil Results - Ozone Team Pilot Felix Rodriguez is still in top spot on an Ozone EnZo2! Results here and you can select individual tasks or the overall results.



World Cup Castelo 2016 task 2 monday from Philippe Broers on Vimeo.

4-11-16

Coyote is looking possible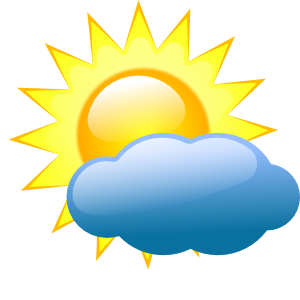 Agassiz BC

Mainly sunny. Wind becoming east 20 km/h near noon. High 20. UV index 4 or moderate.
090° @ 9
-3.0°C (unstable)

1500 metres
Savona Report - we were heading north to Ashcroft, to get some laps for Rob H and others to get their training done this week as it was windy and stormy at Woodside.

We had a big group with Mike, Scott, Philipp, David, Homer (Day One), Rob H & Stefan S all here to get some flights.

We arrived at Ashcroft Manor to find SW winds and 35 big bulls in the normal LZ. We have alternate LZs where the forest camp burned out last year, but we could not launch in that strong a tailwind.

Onward to Savona where we have west wind sites, but when we arrived there it was NE which is perfect for the Dump Ridge but we chose the International Pimple for the first high flights for the boys.

First off was Mike who hit a nice thermal and inspired others with his altitude off this 300 foot hill.

One by one the Vanderhoof boys flew off and had nice landings. This is Day Three of the Five Day Intermediate Course and they earned these flights with lots of kiting practice yesterday.

Rob H is the senior pilot on this trip and he is now up to 12 flights and looking good on his Ozone Geo 4.

After 3-4 successful flights at the Pimple, we moved to the Dump Ridge.

Perfect launch cycles at the Dump Ridge for reverse or forward inflations.

Enough wind to make it almost soarable for extended flights and the students all had perfect landings . . . over and over again.

Bill had been working with Homer as it was his first day with us and got Homer to the point that he was kiting very well, and convinced Homer to fly off the Dump Ridge. Homer managed three high flights here and did very well flying our demo Buzz Z4.

The guys were hiking back up the hills to relaunch so there was perfect spacing for flights and little waiting around.

I had to go get gas and Bill kept a watchful eye on everyone, but the students were pretty much launching and landing themselves with nice style.

This has been a stress-free season so far with many talented students and good student gear.

By 4:30 pm most of the students had flown 10 flights, and were getting tired and thirsty so we suggested driving back to the Ranch and perhaps getting an evening flight, despite the windy reports from Abbotsford.

We arrived on Woodside Launch at 7:15 pm, and I launched the Vanderhoof Boys out to the Ranch and they had great first approaches and landings with Bill flying off mid-field to watch them land. No landing coaching needed and most of them hit the circle!

Homer stood down as he was tired, Rob H had driven east to Kimberly and Stefan tried one inflation but had to abort and by now it was getting too dark so we drove down.

Wow! Eleven flights in one day is a pretty good number and they all learned a lot today. It was definitely worth the drive!





PWC Brasil Results - Brett H is in Brasil at the PWC Competition and there is some pretty stiff competition. Ozone Team Pilot Felix Rodriguez is currently in top spot on an EnZo2, pretty amazing that this long time acro pilot can fly Comps so well too! Results here and you can select individual tasks or the overall results.


4-10-16

Woodside is forecast to be light inflow today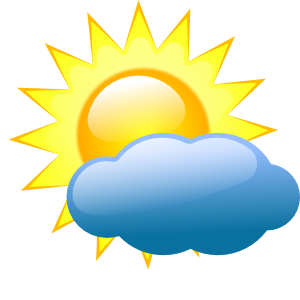 Agassiz BC

Partly cloudy. High around 20C. Winds light and variable.
240° @ 9
-3.0°C (unstable)

900 metres
Woodside Report - we were planning to go flying after noon when the winds go inflow at Woodside, doing laps for Rob H and five other newbies to get their training done by Sunday.

The day started out clear and calm, no outflow winds, and launch was wide open.

We started ground school at 8:00 am, classroom time is always important, even though these pilots had spent hours on Mission Training Hills.

I kept checking the windsock on the ScopeCam, and it was pretty much no wind but we should have been up on launch because around 9:30 am, launch became clouded in as the marine air came scooting in to Woodside and caused clouds to form.

TJRASP predicted the low clouds, but until it actucally materializes, you never believe it.

We drove up around 10:30 when launch opened up and arrived to see the bottom but with not enough clearance from cloudbase to feel comfortable to be launching new students, even Rob who is quite advanced at 6 flights.

By 11:30 pm, it was completely socked in and clearly not getting better, and it was starting to get gusty.

We drove down to do some kiting and warm up.

Good kiting but very strong so the students got a workout in the Eagle Ranch LZ, it would not have been good landing conditions for students or pros.

Up to 35 kph gusts rolled through and the trees were bouncing.

I got the new BDG Dual Tandem out and practiced in the strong stuff with Bill as passenger and we got dragged a few times (testing it after an inspection and line stretch).

Many experienced pilots were hoping to fly Woodside but I advised Bridal could be a smarter choice.

Apparently it worked but not so good for Martin N seen outlanding between Elk & Bridal Falls, but he caught a ride back with a friend of Henrik B (old HGer from here).

Lots of tandems were hopeful but in the end we sent them all home, better safe than sorry.

We sent everyone for lunch at 3 pm, hoping it would calm down, and went back up to launch around 6 pm but it was still very gusty and the birds were getting gyrated.

I heard reports of pilots retrieving vehicles at Bridal so some flew there, with mixed results . . . but they flew.

Tomorrow looks pre-frontal so we may go to Cache Creek area.





Pemby Report - Another blue day and lots of XC after a painfully slow climbout from MacKenzie basin.

I got to 2600 m but I think others got higher later on.

A bunch of us went to Mt. Sampson before the west wind turned us back and then it got windy in Pemberton for those that landed later.

Lots of snowmobilers on the snowfields below Mt. Sampson and a cat ski (?) operator radioed us to say we looked very pretty over Goat Mountain - Nicole

Pic is Hurley Pass, FSR still snowed-in.


4-9-16

Woodside is forecast to be light inflow today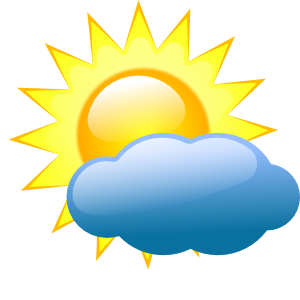 Agassiz BC

Abundant sunshine. High 23C. Winds light and variable.
240° @ 5
-3.0°C (unstable)

900 metres
Woodside Report - Colleen was doing laps for Rob H & Kade P around 11 am when it went inflow while I was kiting with 5 new students on their first day.

Emily was outstanding on the training hill, nailing forward and reverse launches everytime!

Emily went up and did a tandem flight with Colleen on the new SORA tandem, to prepare her for her solo flight.

We have 4 new paramotorists from Vanderhoof, starting their paragliding training first before clipping in to their motors, they too did bery well with the kiting.

Bill and I took them to Mission where everyone did 6-7 runs at Heritage Park and they were getting some good height and distance.

We came back to Woodside to try a high flight and Colleen flew off on a XS Rush2 and was doing fine soaring around but hit -4 m/s sink in places and she got pinned over Duncan's too. And it was rough!

Unfortunately, we had already launched Rob and he was going down fast so I had him fly the highway route and he ended up in the HG LZ for a new adventure. He got two flights in today and lots of practice at Mission with the newbies.

Colleen did make our LZ finally, so Bill flew off and was soon above launch but he too hit the crappy air near the Duncan's farm.

Hopefully all the newbies will solo in the AM.





Pemby Report - Nicole reports that there were many 100+ km flights today at Pemby with climbs to 2800 metres.





Do you reccognize anyone in this PWC video froom Brasil?



World Cup Castelo 2016 training day from Philippe Broers on Vimeo.

4-8-16

Woodside is forecast to be STRONG INFLOW later today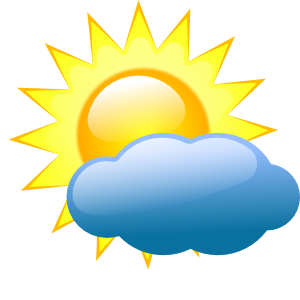 Agassiz BC

Sunny. Becoming windy this afternoon. High 25. UV index 5 or moderate.
240° @ 16
-3.0°C (unstable)

900 metres
Woodside Report - we started flying with Rob at 10 am, after arriving at launch at 9 am to find light outflow winds allowing us some time to pin the carpet down more securely. The frorecast was for strong SW winds by noon so we were trying to beat the weather.

I purchased 30 12" spikes and fender washers, but we went through them in less than a hour. After hammering them in, we taped over the washers with duct tape to keep lines and fabric safe.

Rob had a brilliant light wind reverse launch and a nice buoyant flight out to the Ranch with a near circle landing on his feet.

I raced down to get Rob and found a large group of pilots waiting to go up, so we loaded up and got to the top to find light inflow winds.

I had called Martin N to pick up some more spikes on the trip out to Woodside and he arrived just after we got to launch the second time, so he came up with Degas & Mike.

We had a great crew finishing up the spiking, thanks for all the help!

We need another set of panels of carpet to cover some worn out spots (2 x 60' x 15') and we should be good for the season.

Rob launched again with a big audience and impressed everyone with his smooth reverse launches.

I drove down again and came straight back up with Rob and saw a few pilots getting sleddies as there was still no wind or thermals (inverted).

We arrived to some wind but still less than 15 kph SW.

Rob got his third flight in around 2 pm, and again it was a smooth bouyant ride out to the Ranch with a figure-8 approach over the corn field.

Matt F took my Gin Carrera demo out for a spin and had a nice ride for over an hour, while others failed to find a climb. He was doing all kinds of maneuvers out over the Ranch at 1000 metres.

We loaded up one last load and this time Martin N flew first to check the air as the soarable winds had arrived. Too windy for Rob for sure.

Martin climbed out fast but smoothly.

The others not so lucky as the wind and some strong latent thermals started to pop amiking it lifty but rough.

Shaun G had a nice launch but he got blown behind the South Knoll and was getting rotored pretty good but the Geo 4 stayed together somehow and he was high cruising over to Harvest Market where we decided everyone should land.

Matt F was high too and making it look smooth but lower down it was very gusty and thermic and pilots had to be on top of their pitch control.

Everyone bailed to Harvest quite high, over 1000 metres as the lift band was huge and reports of 73 kph downwind speeds so it was strong wind finally at the end of the day.

A great day for new student Rob with 3 perfect flights on his third day here for training.


4-7-16

Woodside is forecast to be inflow later today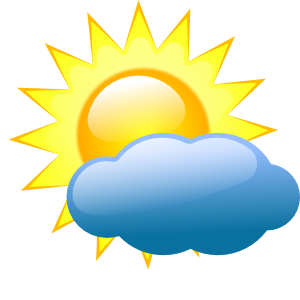 Agassiz BC

Sunny. High 26C. Winds NNE at 10 to 15 km/h.
040° @ 6
-3.0°C (unstable)

1100 metres
Woodside Report - I met Rob here at Woodside at 9 am and it was strong outflow, so we went to Mission to the Hatzic Lake training hill with the Geo 4 ML.

That site is rather narrow and it faces the Lake but there are bordering trees on either side that create rotor if crosswind, which it was & strong, so we headed to Cherry Hill.

Cherry Hill was due wast winds and not good either, so back to the Ranch for some awesome kiting winds from the NW.

Rob kited for about 2 hours doing great reverse launches, so I left him alone to do some mowing. When I saw the winds had switched to SE, I had hope that we could fly today.

Rob did another 10 inflations the normal direction before we packed him up and headed up the mountain.

I was seeing cycles on the Spotting ScopeCam up the hill befoer we left.

We arrived to find the carpets all shredded up again, because of the strong NE winds, maybe I will pin them down today after getting some spikes and washers.

Rob got ready, all laid out and then a blast of tailwind rolled the Geo4 down the hill.

Undaunted, I rolled it back and held it until we had 3-5 minutes of up-cycles and then Rob launched for his second solo like a pro!

There was no lift until the Construction Zone, and there is was ratty and disorganized and he had a classic approach into the Ranch.

We packed up and headed back up the hill for another try but this time it was constant tailwind and no hope to get off safely so we drove down.

Today was all about ground handling and form, and it paid off for Rob as he feels confident now launching. His flights and landings were no issue for him.


4-6-16

Woodside is forecast to clear later today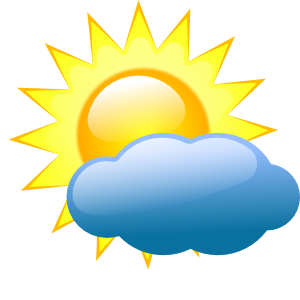 Agassiz BC

Chance of a morning shower. Cloudy early with peeks of sunshine expected late. High 18C. Winds light and variable.
240° @ 12
-3.0°C (unstable)

800 metres
Woodside Report - we went flying after 1 pm at Woodside after some serious ground school and ground handling with new student Rob.

He got my undivided attention as it was just him here today, and he got to fly our new Ozone Buzz Z4 demo.

After a few hours he could reverse launch at the landing circle in NW winds, as he found that eaier on his shoulders than a forward launch.

We went up with Colleen, Annette, Martin N, Matt J, Hardy & Alex. Josh & Shaun G followed up in Josh's truck.

Annette followed Martin N off launch and was getting some nice lift towards the South Knoll when she disappeared??

She called on the radio "I sunk out into a clearcut".

She was okay and after getting a few people off launch, I drove down to locate her.

She was in the new clearcut below launch, after landing on a side hill unscathed.

Gliders were circling overhead as they climbed out.

We collected her gear and she offered to drive for me so I could take Rob tandem as it was not student friendly right now.

Rob & I launched around 2 pm and we climbed out fast to 1100 metres where the clouds enveloped us if we were not careful.

I joined Josh & Shaun G back behind launch for some nice thermalling.

We flew back there for about 30 minutes and then I flew out a bit to let Rob fly as we kept hitting either the inversion layer or the leeside winds coming over the back of Woodside making it necesary to maintain good pitch control.

Out front of launch was "idiot lift", with so many thermals and smooth lift that you did not have to work to maintain so I let Rob fly and he was amazed at how we kept going up.

Over Duncan's we could maintain too as I had Rob setup the approach for a north wind landing (quite uncommon). In the end we flew for 1:15 for a very nice first flight for Rob.

Meanwhile Alex and team were coming back from Dewdney with a few dropping into Squakum Park Beach after missing a climb.

Alex made it back flying Nicole's wing as he is trying to keep his Alpina2 in flying shape as it approaches 450 hours!

We packed up and recollected Colleen and Rob and we headed up for Rob's first solo flight.

Colleen flew off and tested the air and deemed it appropriate for Rob.

Rob did a reverse launch on the Buzz Z4 demo, and had a nice transition to forward but tripped on the loose carpet and almost faceplanted but the glider flew him off (nice loading).

We had Rob do some soaring over the Construction Zone and we had almost 20 kph of NW wind in the Eagle Ranch LZ which is always smooth from that direction and Rob had a real nice standup landing.

Off to the Sasquatch hear epic tales of flying to Bear and getting flushed (Al & Kevin), landing at Harvest with no ride (Josh), and Alex making it to Hatzic Lake where it was howling from the north before returning back to Woodside.



4-5-16
Woodside is forecast to have rain as this front rolls through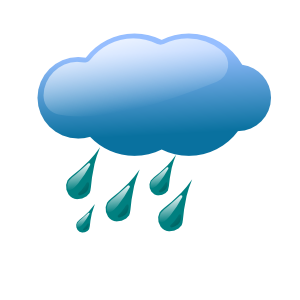 Agassiz BC

Cloudy with 70 percent chance of rain. High 12.
240° @ 15
-3.0°C (unstable)

1100 metres
Wet Day Report - we were doing chores and deliveries as it looked bad for flying Tuesday . . . and it was!

Lots of rain and some wind in some valleys left over from the front.

I was picking up some paramotors for our used stock and we now have a nice Paratoys MZ100 powered unit with travel cage for $5000 with 5 hours on it.

I also picked up a special unit: an MZ34 (313cc) powered solo Quad with electric start for $6000 with 0 hours on the engine (brand new). You can use your solo wing with this Quad and go quite fast in the air or use a tandem wing and do some slow & low dirt-surfing.













Yukon Gloat Reports - Wolf is flying around Whitehorse while we are sitting in the rain.

Here he is after top-landing his new Ozone Swift 4 at 5000 feet AGL in the mountains.


4-4-16

Woodside is forecast to have strong winds and rain as this front rolls through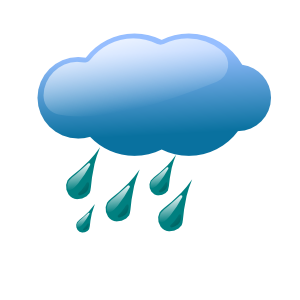 Agassiz BC

Rain. Becoming windy this morning. High 12.
240° @ 25
-3.0°C (unstable)

1100 metres
Monsoon Report - we were taking a day off as it looked bad for flying Monday. I ran around the Lower Mainland getting equipment ready for a busy weekend.

Out at King George Airpark, it was gusting to 70 kph from the SW so even the ultralights were not flying.

Heavy rains at the Ranch in the AM, but the forecast for Wednesday looks good.





Ozone Buzz Z5 Test Report - a nice review from Europe on the Ozone Buzz Z5! Bev should be getting her Buzz Z5 ML soon so maybe we can test fly it?





More fun from the Boys from "Don't Try This at Home"


4-3-16

Woodside is forecast to have some outflow winds in the AM, then light inflow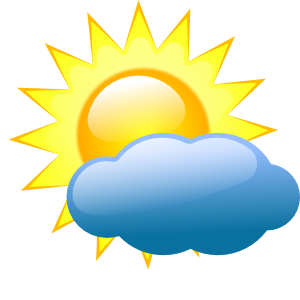 Agassiz BC

Sunshine and clouds mixed. High near 20C. Winds light and variable.
240° @ 7
-3.0°C (unstable)

1100 metres
Woodside Report - we were at Woodside, and we started flying around noon.

Mike M was out test flying his new Delight 2 harness, looking sporty!

The awesome new students James & Bill took off first and checked the air for Martin N.

They had very nice reverse launches in light inflow breeze, and flew a nice approach into the Ranch.

Martin N took off and was still in the air on the South Knoll as we came back up for flight #2.

The lift was very smooth and on the second flight James got to thermal around chasing Colleen on her new Rush 4.

Bill also got some nice turns in over the Construction Zone.

It stayed nice all day and on the third round of flights, Bill tagged a nice thermal over the Construction Zone and climbed out past 1000 metres. He fell out a few times but always managed to snag the thermal again getting around 45 minutes in that flight.

By the end of the weekend the newbies had 12 training hill flights, 4 high flights and 8 hours of ground handling (including testing out some Rush 3 gliders in zero wind on the FlyBC Training Hill). What a weekend!


4-2-16

Woodside is forecast to have some strong SW winds, soarable for experts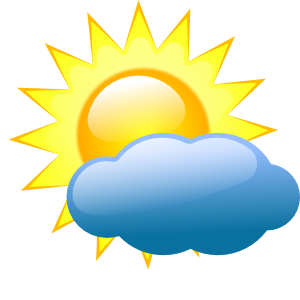 Agassiz BC

Cloudy. Becoming a mix of sun and cloud near noon. High 16. UV index 5 or moderate.
240° @ 15
-3.0°C (unstable)

1000 metres
Woodside Report - we were at Woodside, training new students James & Bill.

From the get-go, these guys listened and practiced hard all day.

We started ground school at 9:30 am in the barn where I had to start a fire to keep warm.

After that we headed out to the landing circle with James on the EONA L, and Bill on a new Buzz Z4 S.

Right from the first forward inflation they had the posture and power nailed to do proper launches.

After 10 perfect forward launches in moderate winds, I decided to introduce them to reverse launching which they nailed too. They said they preferred the reserve technique.

It was still nice on launch as the forecasted winds were a bit late to arrive today, but I wanted them to tackle a smaller hill than Woodside first so we headed to Mission around 1 pm.

They got 4-5 runs in at Heritage Park before the winds picked up. We saw the sky-divers in Matsqui parked in the SW winds just across the river so we packed up. Abbotsford was reporting 18 gusting to 30 kms.

We raced back to the Ranch to see HGers soaring easily but going slow out to the LZ.

Conditions on our training hill were perfect for more ground handling, so they did launch after launch geting 10-20 feet in the air in the gusts.

Annette even came out to join us as she hasn't flown since August.

Around 6 pm, we checked the winds on top and the surrounding valley reporting points and the winds had dropped considerably so we drove up to launch.

Perfect student conditions on launch with 10-15 kph inflow.

Colleen launched on an Ozone Rush 4 that is now on our used page, and started soaring. She is looking sporty now with her new Delight 2 pod harness.

I got Annette to go next as Colleen looked like she was having too much fun and would not be down to guide the students.

I prepped Bill first and he won "Rock-Paper-Scissors" and he was off in a perfect reverse launch wth no drama!

He got so soar out front while Colleen had to book it out to the Ranch getting nothing but lift all the day, even spirals were not getting her down.

I had Bill do some 360s over the clearcuts and Construction Zone waiting for Colleen to land. He got around 20 minutes of airtime and had a good standup landing a bit short of the circle.

Next I prepped James and he too had a perfect reverse launch as conditions stayed good for him despite waiting.

Not as much lift for James as the sun as setting behind Sasquatch Mtn. but he still got 15-18 minutes of airtime and made some nice turns getting into the Ranch LZ where conditions were perfect for first timers.





Bridal Report - a few volunteers went to Bridal where the WCSC and Paddy were organizing a work party to clear up the road allowance of brush.

They completed the task around 3 pm and a few flew but the conditions were too gusty for the rest, apparently not that nice in the air.

Reports of an attempted break-in of a vehicle on Bridal Launch the evening before as a pilot got back to their truck after flying and found two thieves ransacking the inside looking for items to steal. One ran away as the other was administered a "beat down". The thieves had a motorcycle and a backpack full of car-stealing items which were taken to the RCMP. The second thief was forced to hike down as his motorcycle was disabled.

Make alternate arrangements for key placement in the meantime and perhaps a driver is a better option than leaving a vehicle unattended for the start of flying season.





Speculation abounds as Ozone is expected to release the Delta 3 soon. Here is an article explaining the reasons behind a possible class change for the Delta 3 Article here.
4-1-16

Woodside is forecast to have some lift to 1000 metres today later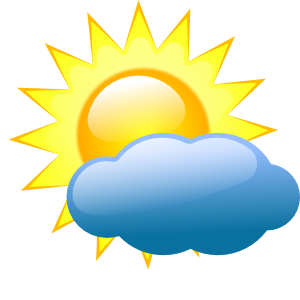 Agassiz BC

Mainly sunny. High 21. UV index 5 or moderate.
240° @ 10
-3.0°C (unstable)

1000 metres
Woodside Report - we were at Woodside, but it wasn't really launchable til 1 pm.

I took a Van full of pilots up and it looked really good as Denis top-landed to greet us.

I didn't wait for them to launch as I had chores to get ready for the weekend and new students.

I saw Bev in the LZ as I arrived at the Ranch, doing her customary sleddie.

I saw a few more launch but not many landed, even two hours later, as the thermals were working up to aout 1000 metres.

Later I did see Richard fly out on the borrowed Icaro Wildcat XL we have for sale, he did very well for his first flight on a new wing. This wing is a great deal for a larger pilot, $950 and still flies like new with no damage or porosity issues.

Shaun G was out too and he also landed at the Ranch, first flight since Mexico in February.

They regrouped and went back up, but Bill G was still in the air. He top-landed a few times to rest.

I had one last chore to do around 5 pm, repairing a student's paramotor with a cracked cage part from a takeoff crash last fall. There is a welder right at the bottom of Woodside with a TIG, very convenient for repairs.

Colleen and I drove to Chilliwack pick up some garden soil at 6 pm, and we saw the Bridal crowd slowly descending into the LZ. Apparently they could get to 950 metres earlier but no one was able to top-land.

Meanwhile, in Whitehorse, reports of classic 3 hour flights with Wolfie trying out his new Swift 4 and "loving it!".


3-31-16

Woodside is forecast to have some lift to 1100 metres today later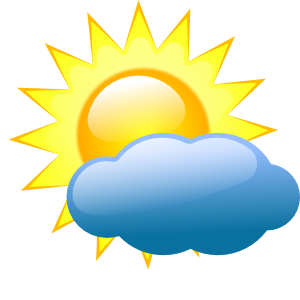 Agassiz BC

Mainly sunny. High 21. UV index 5 or moderate.
040° @ 20
-3.0°C (unstable)

1200 metres
Woodside Report - we were at Woodside, flying at 1 pm.

Dennie launched first after we waited for an hour for a sign of any lift, not even seeing any birds.

It was very stable with no CU anywhere.

Dennie sunk all the way down to Riverside, and we thought he was setting up an approach to land when he started circling in "zeros".

He started to gain altitude slowly and soon he was at launch height which motivated Al, Bill, Kevin H and Bev to launch.

Soon 4 gliders were orbiting near the South Knoll as Bev did her speed run to the Ranch.

Norm and I had cars on top, and after seeing Al fail to top-land a few times we drove down to retrieve Bev.

The four pilots stayed in the air for almost two hours and Bill did top-land to find that we had left already, so they made the best out of a lame day.

Around 5 pm, after setting up Colleen's new SupAir Delight 2 harness, we went back and Norm & Bill & Colleen & I flew while Bev drove for us. Norm got to the north cliffs once at around 1000 metres while we bobbed around launch height and then found it quite windy on the way to the Ranch.

Bill headed out super low but made it so we were confident we would make it.

As the windgrams showed, all the lift was at the bottom 100 metres AGL so the landings were a bit choppy.

Ali & Paul were kiting in the Hope Airport around the same time and reported that it was quite gusty there.