Dateline: September 13, 2002

FlyBC Airsports Paragliding Ltd. is commissioned to perform Indoor Paragliding at a BC Lions home game.

Setup involves a Polaris ATV supplied by the Lions, standard ATOL release system and 100 feet of line.

Towing paraglidiers like this has never sucessfully been done in BC Place Stadium.





BC Place Stadium - downtown Vancouver, BC, Canada

looks like a big marshmallow from outside




What is the largest crowd you have launched in front of?

How about 20,000 people!

Inside BC Place!

At a BC Lions Game!

During half time!

It went very well, despite the butterflies one feels launching in front of others.

Thanks to the team of professionals that helped me; Margit, Mark D, Nicole, Colleen, Wayne B; it came off perfectly and the crowd loved it.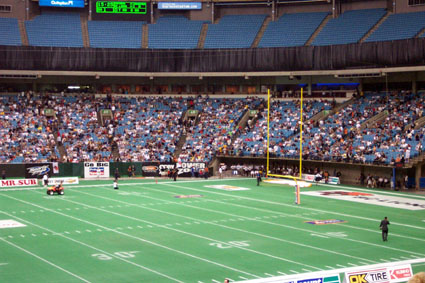 The setup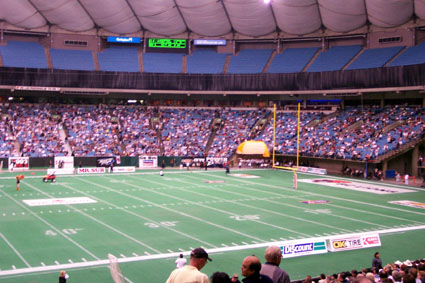 The Launch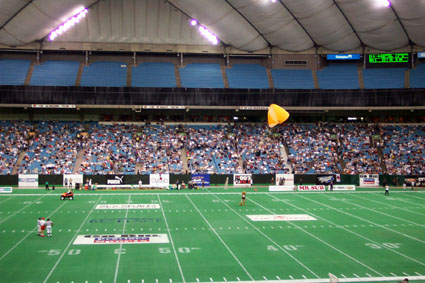 The Flight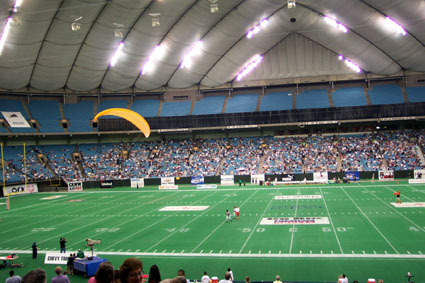 The Approach over the goal posts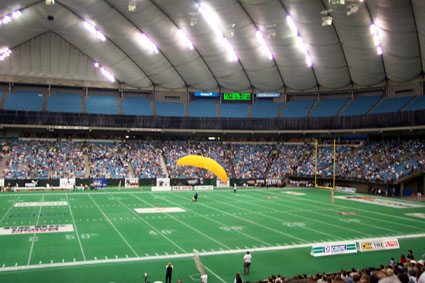 The Landing and hitting the mascot (as planned)





September 27, 2002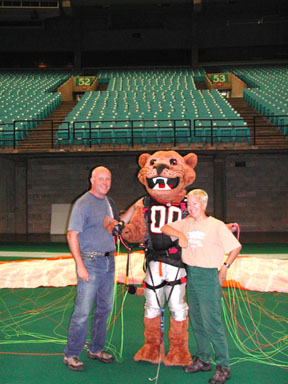 Rob, Nicole and Stray Cat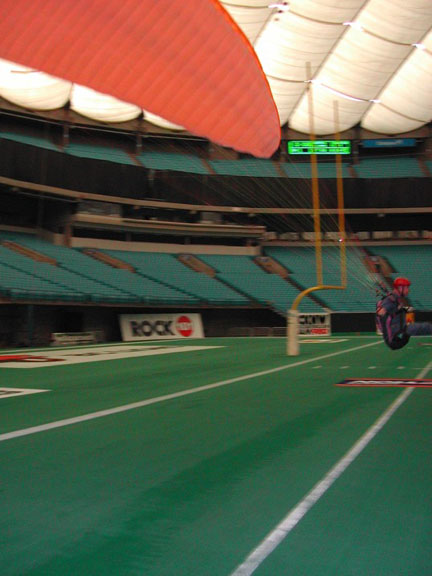 Rob shows Stray Cat how to launch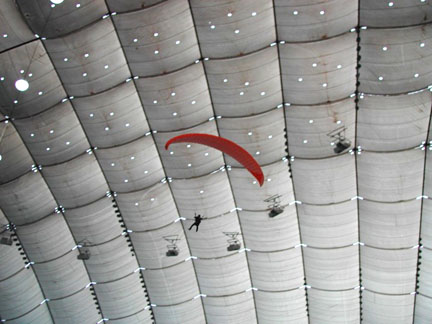 Rob is very high!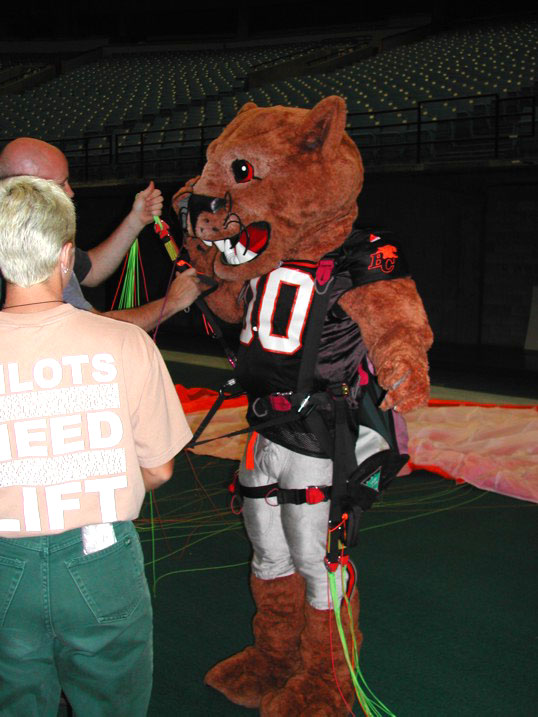 The mascot "Stray Cat"


Stray Cat is laid out, photo by Dan Keen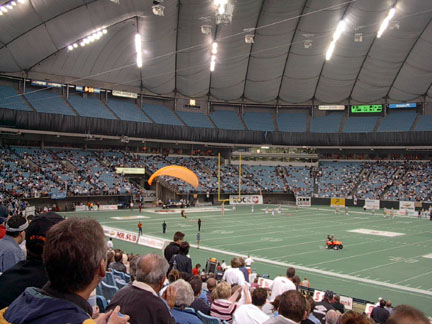 Stray Cat launches, photo by Dan Keen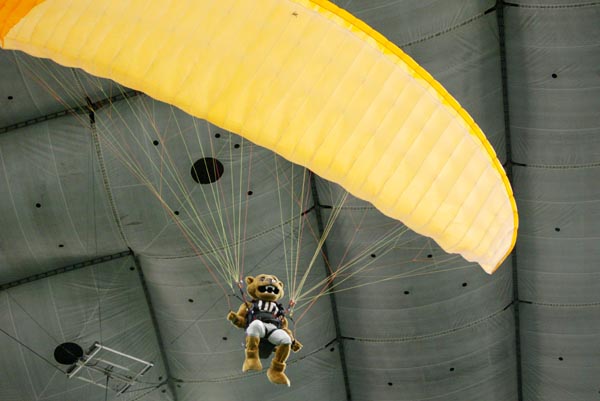 Stray Cat glides, photo by Kim Stallnecht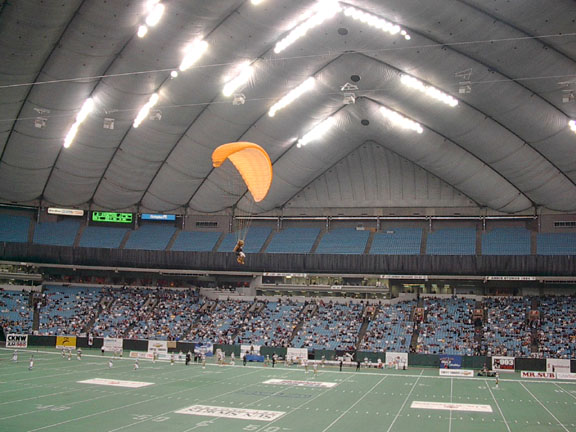 Stray Cat flies, photo by Dan Keen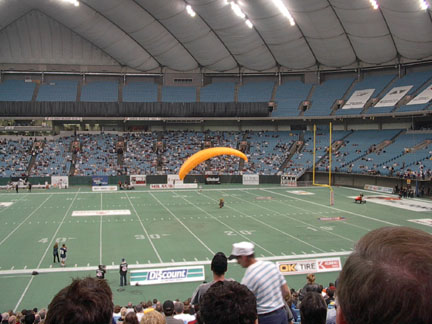 Stray Cat lands and crashes into a heap, photo by Dan Keen


FlyBC Airsports
Box 79, Harrison Mills, BC
Canada V0M 1L0
Mobile: 604-618-5467
E-Mail: FlyBC E-Mail
FlyBC Airsports
250 H Street, Blaine, WA USA 98230

Mobile: 604-613-0793
E-Mail: FlyBC E-Mail